How what you think you "should do" probably means you won't!
As long as we 'should', we may be trying and failing, in things we might otherwise 'choose'; that's the premise of this post.
"I should eat less."

"You should exercise more."

"Should you drink less alcohol?"
So why do we begin these intentions, and many more besides, only to fail in our motivation and drive to continue for as long as we understand that behaviour serves us?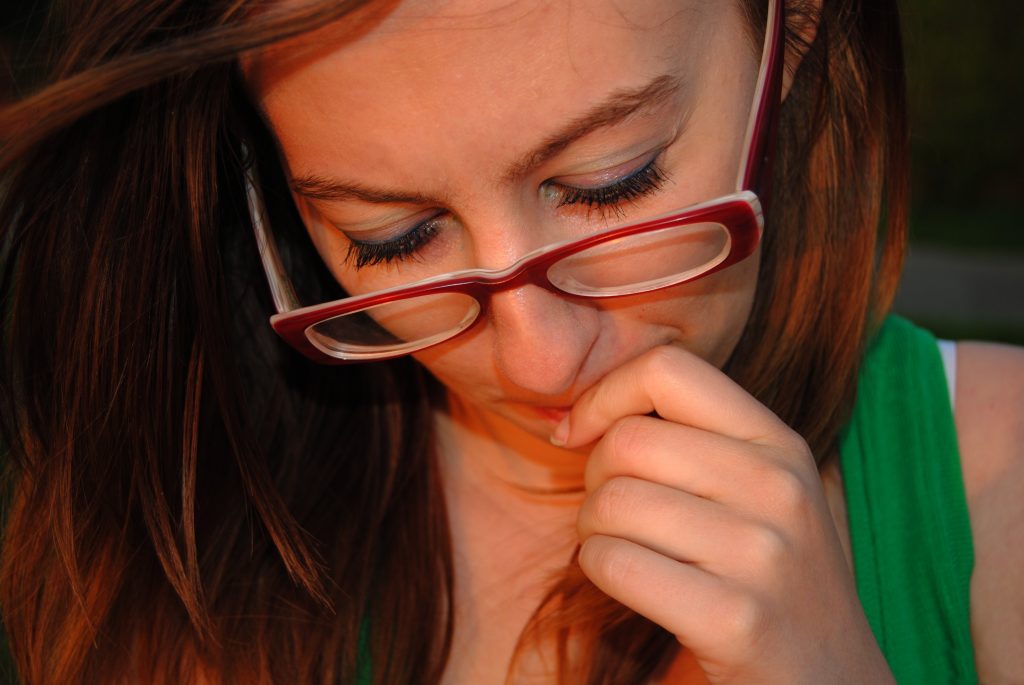 Should – and a Definition
The verb should – implies a suggestion of compliance, in this context, rather than a free and without judgement or consequence choice of action.
Let's begin with our examples above:
1. Exercise
A classic example of 'shoulds' failing us can be found in goals around exercise. (Along with so many others and usually following the annual setting of new year resolutions.)
If I had an annual gym membership, I might consider a gym-break during January, when it's super busy with all the well-intentioned joining (again). I think by around February it would be quiet enough once normality resumes.
Personally, I began to exercise very gently, eventually increasing distance and hence endurance over a couple of years. The distinction is this – I not only knew that walking was a healthy thing for both my mind and body but I wanted to do it, for me!
[bctt tweet=" I have never found it a chore – always my conscious choice. #exercise #fitness" username="BobBrotchie"]
Because of this self-elected undertaking, I explored extending my exercise to the unthinkable – jogging! I had been relatively sedentary for more than two decades so I wasn't hugely hopeful I would enjoy this return to cardio work, but, very quickly I found not only that was it enjoyable, I wanted to push myself once again. Two years on and I'm in the best shape I've been in since the early nineties and not because there was a 'should have' involved, but because I chose to.
2. Eating
I see a fairly consistent stream of clients with eating challenges and have experienced milder issues within my life. Eating 'disorders' are often psychological in origin and individuals tend not to maintain healthier regimes because they should; they change because of conscious choices and have discovered no reason not to!
3. Alcohol 
Alcohol intake is an enjoyable activity for many as long as it remains an informed choice. We may innocently go to the party and expect to drink beer, wine and spirits  – then dance and chat (I'm barred from the dancing!) but how often do we have regrets?
Did we intend to consume the quantity we did?
Of course, many of us now also drink at home – and it's probably here, that excessive intake becomes apparent. We may then cite a stressful day at work, with the kids – or, maybe it's our relationships and we are 'safety-seeking' in order to 'cope'.
Choosing to Manage our Emotions
When we become the owners of positive self-regard on our terms and because we can, rather than should, then the choices once again become intuitive, observable without judgement or self-criticism – or as a result of others.
However, this state of being can often only be accessed when we are living a life with clarity about our cognitions and subsequent behaviours – and come to know those triggers – that lead us towards less healthy behaviours, thoughts and emotions.
Should you or can you?
Can you selectively make choices entirely (or as near as possible) of your own volition? Or, are you living a life full of aspirations and unhappiness based on your own and others 'shoulds'?
Do you want to progress your personal growth?
Of course, having said all this, I might ask if you wish to choose positive psychological and emotional expansion or growth? If so, I can help you in-person or online. The choice is yours!
Bob Brotchie is a counsellor, life coach and creator of Conscious Living by Design™. He writes for Anglia Counselling, is featured on various other websites and introduces us to many guest writers all covering topics related to mental health and wellbeing.
Bob provides bespoke counselling services to clients in the privacy and comfort of a truly welcoming environment at his Anglia Counselling company office, located near Newmarket in Suffolk, England. Bob also provides professional online counselling, for local, national, and international clients. The therapeutic models offered are bespoke to the client's needs, especially those in receipt of 'childhood emotional neglect' (CEN), whilst integrating a mindful approach to psychotherapy and cognitive behaviour therapy (CBT) principles. For clients experiencing trauma and/or phobia, Bob offers EMDR (Eye Movement Desensitisation and Reprocessing).