Living with Chronic Pain – Day 3
Despite living with multiple illness over more than two decades, Angela proves it is never too late to seek help. Here is her story, bravely shared to inspire you.
Angela's story is one that is sadly far from unique. Angela is however, unique, as is the new found self-esteem, sense of worth, feeling of wellbeing and recognition for who she is, from how she was.
---
Fighting the Battle Within
For years the feeling of living in a deep dark hole, constantly struggling to find my way out affected me daily. Every day felt like a rainstorm even when the sun was shining brightly.
Twenty years ago I was diagnosed with bipolar depressive disorder, then gradually through the years being diagnosed with attention deficit hyperactive disorder (ADHD), post-traumatic stress disorder (PTSD), social anxiety, and panic attacks. There were weeks showering was foreign, my toothbrush felt like a fifty pound weight, and my house stayed a continuous mess. Genuine happiness was completely inconceivable. Some days I would lie in bed wishing for death.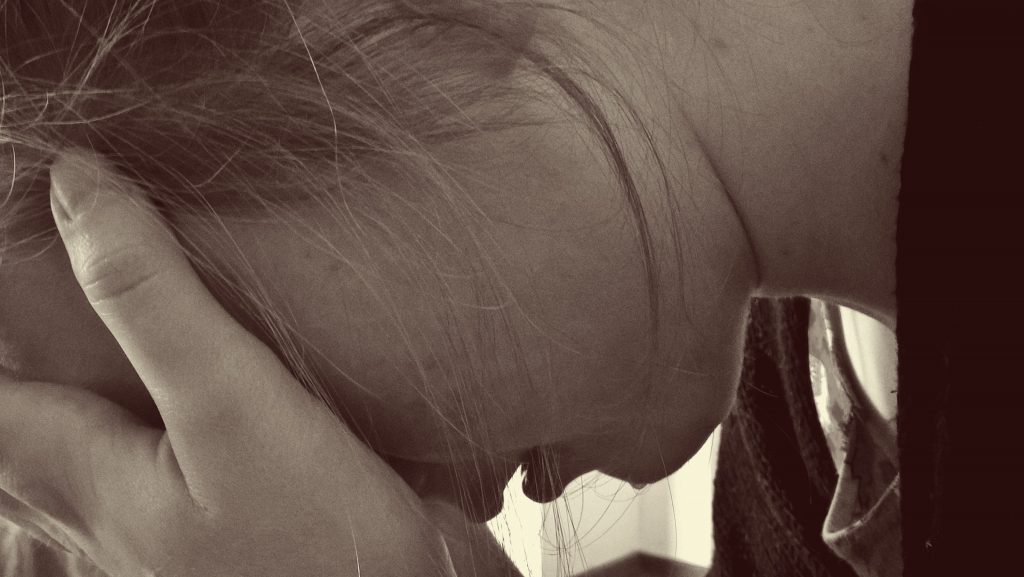 These illnesses have robbed me of so much precious time, time spent with the ones I love, from true peace of mind, holding down a job, and living up to my full potential. The world around me did not exist, I stayed burdened from fear of the outside world, and the danger it held. Isolating in my house became a custom and a way of life.
Non Acceptance
Refusing to accept the severity of my illnesses I self-medicated with drugs and alcohol. In addition, I continuously attracted the same man, only in a different body. These men were abusive and controlling, to say the least. The men and drugs only afflicted me with more anguish, it was as if I were a martyr.
Seeking Divine Intervention
There were times I pleaded with God to save me from my misery, although being unwilling to take the steps to save myself. Feelings of hopelessness, worthlessness, frustration, anger and fear consumed me.
Judgements
Hating others for not understanding or accepting me became exhausting.  People told me I was crazy, or just plain lazy, and I actually began to believe them.
PTSD and Anxiety
Living life became a constant battle, with the notion I would never escape the deep dark hole I had fallen in. My stomach was always in one big knot and there were days my whole body would tremble from anxiety. PTSD plagued me with nightmares on a nightly basis. Hyper-vigilance tormented me, I was always surveying my surroundings for sudden danger.
ADHD made even the smallest tasks, like cleaning or cooking seem extremely difficult and tiring. Sometimes I would pace through the house aimlessly trying to remember what I had gotten up to do. My mind raced obsessively, which caused me to forget even the simplest of things. These illnesses combined gave me a tremendous lack of motivation.
Seeking Help
A year ago, finally mustering up the strength and courage, I sought for help. This had been so long overdue! Until now I did not comprehend how debilitating my symptoms really were. Choosing to take medication and going to therapy has saved my life.  If not, being at the end of my tether probably would have triggered me into committing suicide.
New Light
Today I finally have a sense of what true happiness is all about. Numbing myself with drugs and alcohol has become a thing of the past. Now the man in my life is neither controlling nor abusive and accepts and understands that I am sick, without condemnation.
Standing by him gives me the feeling I am safe from all harm, and awareness that I am not alone in this world. He has bestowed upon me the gift of acceptance.  Which has played a key role in my life and the way I perceive others.
Anger Begone
Anger does not rule me any more because of accepting and understanding of others. My children finally know that I was authentically sick, instead of believing they were unwanted or unloved. Isolating is a thing of the past for me as well, I now venture out daily. My sleeping habits are much better, my house is clean – and so am I.
Where did the time go?
It may be puzzling to grasp how someone could live like this, but I did for twenty years. Now at the age of forty one, my journey in life feels as if it has just begun. I have friends that are both supportive and understanding of my conditions, which has given me hope that others will someday understand better as well.
Most days are filled with sunshine and the rainstorms are few and far between. Although the battle within me still exists and will continue to exist, I now have the willpower to fight it and for all of this I am undeniably and eternally grateful.
Bob Brotchie is a counsellor, life coach and creator of Conscious Living by Design™. He writes for Anglia Counselling, is featured on various other websites and introduces us to many guest writers all covering topics related to mental health and wellbeing.
Bob provides bespoke counselling services to clients in the privacy and comfort of a truly welcoming environment at his Anglia Counselling company office, located near Newmarket in Suffolk, England. Bob also provides professional online counselling, for local, national, and international clients. The therapeutic models offered are bespoke to the client's needs, especially those in receipt of 'childhood emotional neglect' (CEN), whilst integrating a mindful approach to psychotherapy and cognitive behaviour therapy (CBT) principles. For clients experiencing trauma and/or phobia, Bob offers EMDR (Eye Movement Desensitisation and Reprocessing).