Living with Anxiety – Day 5
A huge 'thank you' to Sarah, and all the authors for contributing their poignant yet inspiring accounts of living with anxiety through this week.
Sarah, who runs No Longer a Problem, based in the North East of England found success in hypnotherapy for her generalised anxiety disorder. She illustrates a key point; to consider various offerings when searching for your key to reducing your anxiety. Inevitably there are counsellors, hypnotherapists and psychiatrists who, within their sector, as less suitable to the individual they meet so it is crucial to remain open-minded and try not to judge and generalise some experiences that are necessary to know what does work for you – as well as what doesn't. 
I see anxiety more than any other single psychological manifestation in clients I meet. So it is an honour to learn more from these sharing and wonderful individuals this week.
---
Anxiety and Me
I've had Generalised Anxiety Disorder for as long as I can remember. It's appeared in different guises at different points in my life, but the over-thinking, the worrying, the jittery feeling in my chest – that's always been there. A constant; I thought that's how everyone felt, so I never questioned it.
It was only after a wedding I attended as a bridesmaid, when I laid awake that night sobbing uncontrollably about what people had thought of me, Had I been good enough?, Had I looked ok?, Why did I say X instead of Y?, Were people judging me?, that my husband pointed out that this wasn't normal and that perhaps I should speak to the doctor.
So I did; I made an appointment, which I worried about. I told the doctor everything I was thinking and feeling and she helpfully told me I HAD to take antidepressants and have some counselling. One of the reasons I had never wanted to talk about my anxiety was the fear of being medicated. The stigma, the addiction, the trying to come off them – all seemed too scary to deal with. I thought I would rather have the anxiety. But she was adamant, and being the good patient that I was, I took the tablets and left; to wait for my counselling appointment, feeling no clearer about what was happening to me.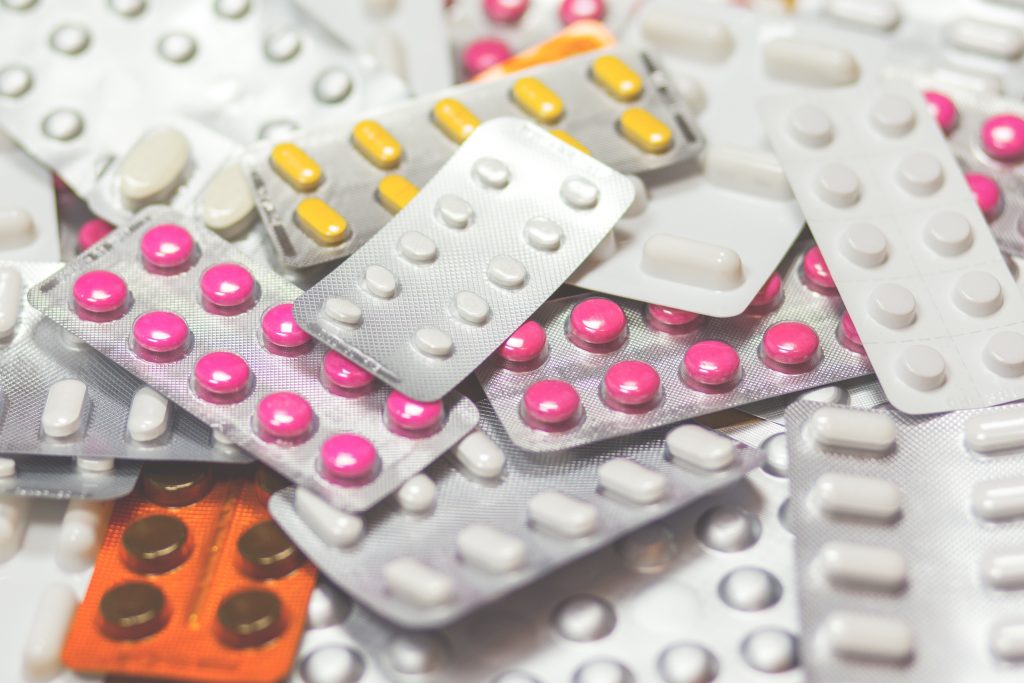 I told no one about what I was going through. I got into trouble at work for being off too much because I couldn't face my 90 minute commute to work; I didn't explain why. I cut off relationships with friends and family because I was terrified they would see there was something wrong. I isolated myself, which fed the dragon that was my anxiety and allowed it to grow larger and stronger.
Counselling Came and Went
Six sessions with a sweet older woman who nodded and made sympathetic noises, but who never made me feel like she understood and when I was signed off as 'cured' after the final session I left feeling no different than when I started. I felt lost.
Over time, life moved on and somehow I managed to live with my anxiety. Like a shadow, always following me, lurking in the background. I had children, I moved out of London and to everyone around me I was happy and no one would suspect the mess I was on the inside.
It was after the birth of my second child that life began to unravel.
My anxiety was out of control; I worried about everything, even the smallest event sent me into an emotional spiral. I remember the day the freezer broke and everything in it defrosted. I phoned my mum, hysterically crying that life was ruined and I couldn't cope. Seems silly now, but at the time everything felt unmanageable.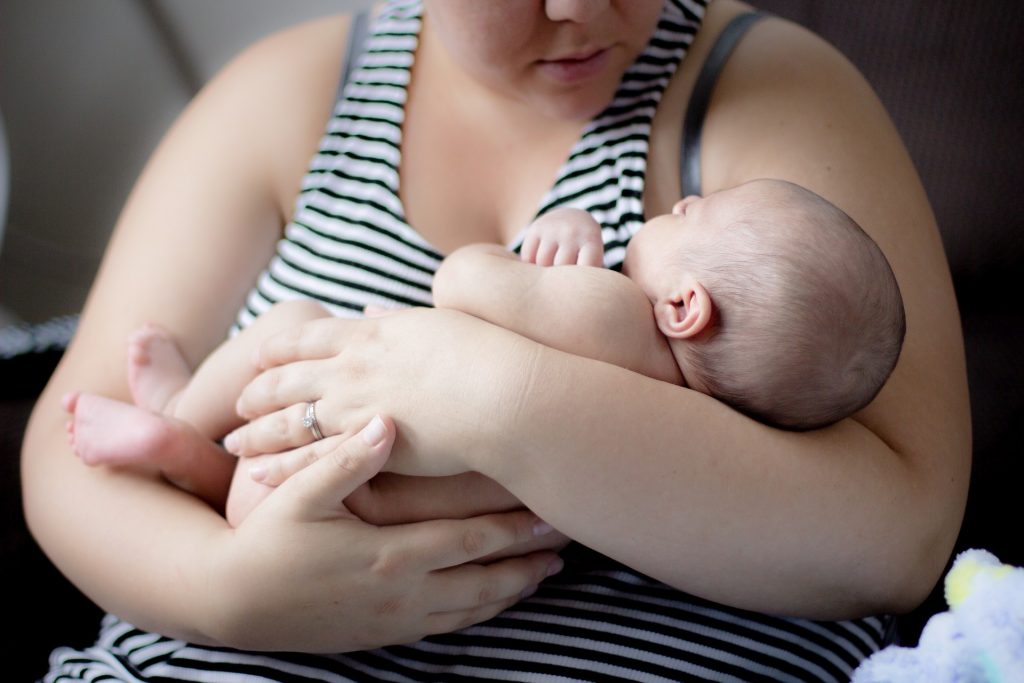 I was worried about seeing a GP and being put on medication again, so I self-referred myself to a counsellor. She was wonderful; I felt that she totally understood me and that she was on my side. She also made me realise that I wasn't alone and that other people struggled and suffered like I was. She helped me understand my anxiety and over the sessions it became apparent that I also had postnatal depression. She helped me remember who I was and she allowed me to feel strong and capable of coping with anything. I can't thank her enough for that, because it was that strength that helped me through the next part of my life, which has been the hardest to date.
A few weeks after my counselling ended, feeling stronger than I had felt before, my husband left me. It's a long and uncomfortable story which I won't go into detail about, but it was totally unexpected and it left me shattered. I held it together for my children and managed to function on a day-to-day basis, but my anxiety was growing again. The dragon was regaining its strength.
I started to have panic attacks. The worst one was at work and I had to leave halfway through giving a presentation to 40 people. I began to withdraw again, only leaving the house to drop off and pick up the children from school. One day I tried to leave the house to go shopping and I couldn't open the front door; the fear of being outside was overwhelming.
Boxing Day 2012
I decided that something had to change. I didn't want to be held hostage by my anxiety any more. I found a post on Facebook totally by chance, from a hypnotherapist and Life Coach based in Glasgow. I had never even thought about hypnosis as a form of therapy before, but I emailed him and booked an appointment. I was desperate to change things, but I was sceptical it would work.
He called on Skype early in January 2013; I popped in my headphones and listened to his voice. I felt strange and I don't really remember what he said, but after it was finished I felt lighter and calmer than I had done in ages. The next day I left the house without any thoughts, not a trace of anxiety.
I'm not saying that one session 'cured' me, but it calmed me enough to regain control of my life and, over time (with a few more sessions), my anxiety has disappeared.
I'm not saying that one session 'cured' me, but it calmed me enough to regain control.
I was so amazed by the difference in me that I quit my job as a civil servant and retrained as a hypnotherapist myself; helping people change their thoughts and, in turn, change their behaviour and their lives. I know how much hypnotherapy can help and I feel very lucky to be able to help people slay their anxiety dragon and regain control of their lives.
Bob Brotchie is a counsellor, mindset consultant and creator of Conscious Living by Design™. He writes for Anglia Counselling, is featured on various other websites and introduces us to many guest writers all covering topics related to mental health and wellbeing.
Bob provides bespoke counselling services to clients in the privacy and comfort of a truly welcoming environment at his Anglia Counselling company office, located near Newmarket in Suffolk, England. Bob also provides professional online counselling, for local, national, and international clients. The therapeutic models offered are bespoke to the client's needs, especially those in receipt of 'childhood emotional neglect' (CEN), whilst integrating a mindful approach to psychotherapy and cognitive behaviour therapy (CBT) principles. For clients experiencing trauma and/or phobia, Bob offers EMDR (Eye Movement Desensitisation and Reprocessing).