Reducing the Noise of Mind Chatter – Mindfully
From the very first moment we wake – to that very last moment at night – we are available, or at least our minds are, to those intrusive thoughts and ruminations, past and present… but rarely are we appreciating the only place that truly matters – the here and now – this second… in present moment awareness.
Can you really be where your thoughts are?
With practice, we can return and re-mind ourselves how to look at thoughts for what they are; thoughts. A thought is outside of present fact. That thought may have been a fact once, but now it is simply a memory, or a perception. This would be okay but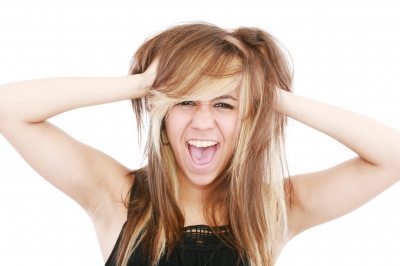 for the emotions that may become attached to our thoughts – that mind-chatter, or rumination, and wondering… "What if…?", "It'll be alright 'when'…" and so on.
What if you could re-mind yourself how to let a thought (or thoughts) be just that again – as we did when we were young and relatively unconditioned in attaching meaning to everything?
If you do this, you will have less monkey-mind, chattering away – and more reality of the moment, greater clarity, performance, relaxation and peace of mind… your mind. What IF you decide to examine troublesome thoughts for what they are, then decide if any action is required and, if not, then simply let go?
We spend our entire lives learning to be reactive to the environment…
We spend our entire lives learning to be reactive to the environment, the people we meet, the things we see – and so many of our reactions are simply 'guesswork' by the cognitive mind.
The risk with allowing our thoughts, and perceptions, to rule is that the decisions made by the mind affect our very physical being. Hormones are released to accommodate  an unseen threat and this can be useful when there truly is a threat.
Consider your thoughts objectively, non-judgmentally for what they are, or might be. We need not be a victim to anxiety, to depression and other psychological and emotional turbulence but because we became so smart at operating on automatic – mindlessly – we have trusted and empowered the ability to cognise without question.
Why is that a problem?
Because we are – our minds and cognitions are – heavily influenced by the bombardment of stimuli from media, colleagues, advertising and 'news events' every moment. In fact, the world is now fully accessible via technology. All is far from lost. We simply get to choose how we want to live – Mindlessly Vs Mindfully
A human doing or a human being… living in the past, PRESENT, or future?
Bob Brotchie is a counsellor, life coach and creator of Conscious Living by Design™. He writes for Anglia Counselling, is featured on various other websites and introduces us to many guest writers all covering topics related to mental health and wellbeing.
Bob provides bespoke counselling services to clients in the privacy and comfort of a truly welcoming environment at his Anglia Counselling company office, located near Newmarket in Suffolk, England. Bob also provides professional online counselling, for local, national, and international clients. The therapeutic models offered are bespoke to the client's needs, especially those in receipt of 'childhood emotional neglect' (CEN), whilst integrating a mindful approach to psychotherapy and cognitive behaviour therapy (CBT) principles. For clients experiencing trauma and/or phobia, Bob offers EMDR (Eye Movement Desensitisation and Reprocessing).