Living with Bipolar Affective Disorder – Day 6
Eva closes the series, observing gratitude for the snapshots of all the contributing authors who have selflessly created this opportunity for those who haven't experience of Bipolar Affective Disorder to begin to understand, even a little bit more. Eva is keen to demonstrate the positive aspects of individuals – and their bipolar.
---
Daunting and Incredible
I've been given both the daunting – and incredible task – of closing the 'Living with Bipolar Affective Disorder' series for counsellor, and project creator, Bob Brotchie.
First, I would love to take this opportunity to thank everyone who contributed this week. Your stories have connected with us suffering from Bipolar, and given insight to families and friends supporting us. It's a difficult thing to open up your personal experiences with strangers and you're truly courageous for submitting them.
Caution: Content below has aspects which may trigger unhealthy thoughts or emotions, and includes discussion around suicide.
My Story
I've lived with Bipolar my entire life; my mum suffering with depression before I was born, which finally led to a diagnosis of Bipolar II disorder. Similarly, I've suffered from mental illness for as long as I can remember; experiencing my first anxiety attack at 10 years old.
Every strand of hair, which fell from my scalp, was leukaemia coursing through my body. I was too young to understand hair loss, in the movies, was from cancer treatment rather than symptoms of the disease.
I grew up in both physically and emotionally abusive homes; finally leading into a life of domestic violence. I turned to marijuana; longing for numbness, longing for nothing. Self-medication another after-effect of Bipolar.
Suicidal Ideology
Two months ago, I walked in to my psychiatrist's office and explained my inability to fall asleep was increasing my suicidal thoughts. I detailed my fantasy of ending it all. She offered me Stilnox.
I've tried to kill myself three times in two years; overdosing on Temazapam, Serapax, Diazepam, Xanax – my favourite way to die – sedatives. "I wanna be sedated." How did the Ramones understand my current state of mind 20 plus years ago?
She wanted to hand a prescription of Stilnox over to a suicidal patient?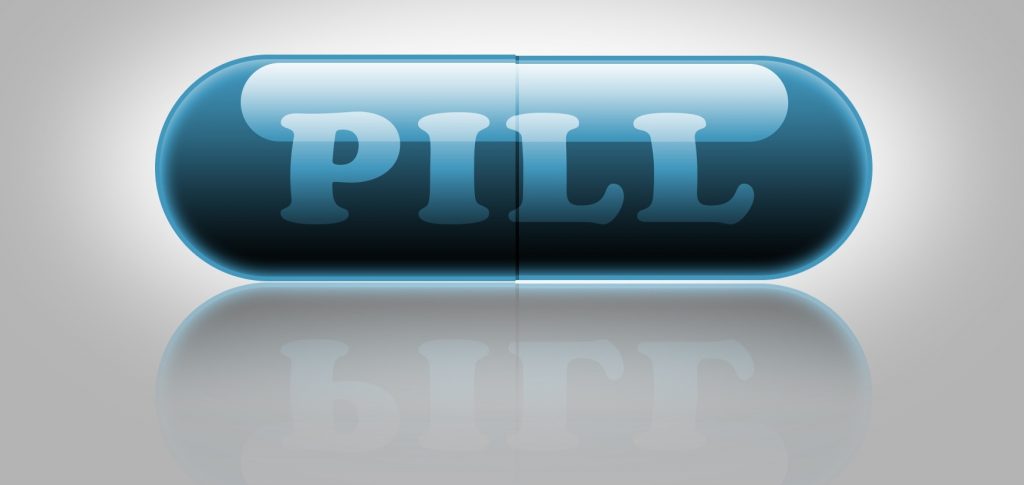 How much medication shall I offer her?
I watched my psych, her brow creasing in concentration as she contemplated how many milligrams to hand over. I imagined arriving at my one bedroom apartment, lighting up a joint, Billie Holiday's voice crooning in the back ground while I swallowed one pill at a time. Finally finding peace from my childhood, peace from my mistakes, and peace from Bipolar.
Shock exploded in my chest as my mouth uttered "uh, no, no I don't want any, thanks". I went home, my phone switched off and Facebook deactivated. All I wanted was to be left alone.
Home and a Friends Support
My footsteps came to a halt, eyes focusing on a blonde haired girl buzzing at my apartment building. Panic thumping in my chest, I hid behind a wall realising it was my best friend. I inhaled a few deep breaths, stepped away from the wall and yelled out…"Eve" she waved as I walked toward her.
Making a mug of tea, she handed it to me while I lent against my balcony, chain smoking. She didn't try and force me to open up, she provided me silent company; me resembling a zombie staring aimlessly out at the sky. I'm unsure if she didn't know what to say or whether she knew I needed nothing.
I remembered someone cared enough to show up at my doorstep unannounced.
Choices
When she left; I still wanted the pain, the shame, the loneliness and the anger to be put to rest. I wanted to drift to sleep, forever. Her showing up, kept me holding on for three more weeks. Sitting against my cushions for 16 hours of every day lecturing myself.
"Don't do it today, do it tomorrow but do not do it today."
I made hard decisions; subletting my apartment, deciding to move to Dad's place for the first time since I was kicked out 15 years earlier. The first week I craved the feeling of numbness I got from marijuana. Also knowing it was sending me into permanent psychosis and depression. I stopped it cold turkey.
I moved into a hotel for a week, needing a healthy escape from my world, my friends and family. I sat outside, under the sun, with a bottle of red and pouch of tobacco. Trying to grasp my reality, my future.
Ashamed – The Stigma
Believing bipolar is an inconvenience, something I had to be ashamed of, made life unliveable; a misery. Bitterness and self-pity beginning to tear me apart. I knew suicide was the only option left if this was how I was going to spend the rest of my life.
I was lonely but I wasn't alone. I couldn't leave Dad or Max behind laden with guilt, wondering if they could have done anything to help or save me. I contemplated my morality, under the illusion bipolar had ruined my life. I returned the smiles from strangers, striking up conversation, speaking for hours about their professions, their stay at the hotel, our dreams and the lives they'd lived.
Empathic Gift
Bipolar gives you the gift of empathy; seeing through people to their souls, feeling their pain, their happiness, experiencing their hope. I strike up conversation with nearly anyone I meet without fear.
The girl, leaning against the bar waiting her turn to be served, leads to exchanging numbers; promising to show me the cocktail bar she's spent 20 minutes raving about. The 60 plus year old men, part of a mustang club, handing me passes to the grand prix after we share our love for the perfect espresso coffee.The Sky News team inviting me to see the strippers with them, when they notice I'm alone.
I feel your embarrassment when your tears run freely, the horror when people stare with pity.
I Can Confide in You
The lady on the tram rests her hand on my leg, leaning toward me confiding her daughter passed away a year ago when her husband pushed a knife into her daughter's stomach. She doesn't want me to tell her it's horrible and an atrocity; she wants to say it aloud and uninterrupted while I listen.
When my best mates mum tries unsuccessfully to commit suicide, ending up in involuntary stay, I see his need to feel nothing, not wanting to speak about it. He needs to laugh about the silliness in the world instead of crying. He knows I'm the man for the job, taking him to the pub and helping him forget with my stories of inappropriate things I've said. Making him roar with laughter with my sick sense of humour.
Mania and a Craving for Creativity
The mania gives me energy to imagine new ways to change the world. Figuring out what my website should look like, what it should include. Spending hours of everyday forgetting to eat and drink because creativity burns through my body making research efficient, new ideas exploding on to paper.
Conveying my emotions so they speak to you in my new blog post, reaching people. The relentless energy driving otherwise boring projects into successful masterpieces.
On Reflection
Seeing how people were drawn to me at the hotel made me realise accepting bipolar into my heart and leaving the shame behind, learning to live with it and making the most out of the positives would allow bipolar to help me become a better friend, daughter, sister, contributor to society. I want everyone to feel connected in this world, and never feel as lonely as I felt.
Who wants to be 'normal', whatever that is? There are plenty of 'normal people' who are miserable, negative, nasty, vindictive, and malicious. Their lives will always be horrible because they don't want or know how to change. They're quite happy complaining about nothing for the rest of their lives.
The Significant Positives
Granted, we have depressive episodes and mania; we might say, and do, stupid things but we are capable of so much more. Bipolar is an illness but it's an illness which magnifies our emotions. When we're happy we are on top of the world; when we love we do so unselfishly and with passion. If there's a project, we complete it with vigour and determination, resting only when it's perfect. We are the life of the party, the best musicians, artists, poets, actors, writers, students. We are the best lovers.
We have creativity other people long for; planning and shaping ideas, which to someone else – would be crazy – but to the world – is a masterpiece. Think Vincent Van Gogh or beautiful stories spanning decades (Virginia Woolfe) incredible acting careers (Catherine Zeta Jones and Ben Stiller) music career's eclipsing regular fame (Kurt Cobain and Axle Rose). Thinking outside of the box like Albert Einstein.
Bipolar is a virtue handed down to only 2% of the population; look at it like Captain Planet's 'Heart Power'.
Maybe we're the lucky ones? We're amazing and lucky. With the right frame of mind we can use it to lead exceptional lives and experience more 'highs' than most 'normal people' ever will. Really all it is, is a new aged super power.
Use it wisely and you'll go far.
See: MIND (mental health charity)
Bob Brotchie is a counsellor, life coach and creator of Conscious Living by Design™. He writes for Anglia Counselling, is featured on various other websites and introduces us to many guest writers all covering topics related to mental health and wellbeing.
Bob provides bespoke counselling services to clients in the privacy and comfort of a truly welcoming environment at his Anglia Counselling company office, located near Newmarket in Suffolk, England. Bob also provides professional online counselling, for local, national, and international clients. The therapeutic models offered are bespoke to the client's needs, especially those in receipt of 'childhood emotional neglect' (CEN), whilst integrating a mindful approach to psychotherapy and cognitive behaviour therapy (CBT) principles. For clients experiencing trauma and/or phobia, Bob offers EMDR (Eye Movement Desensitisation and Reprocessing).