Bullying in the Workplace
"He took my lunch money!" is one of the last things you ever want to hear from your child. However, these days it's more like "That person put an embarrassing picture of me on Snapchat!". Yes bullying has definitely adapted to modern technology but is bullying just a phase? Guest author Jibran Qazi, a marketing consultant in Vancouver, gives some insight into bullying.
---
According to Education.com, those who bully at an early age are more inclined to be convicted of a crime by the age of 24. So does this mean the bullying habits of a troublemaker in junior high school can 'graduate' to the workplace as well? According to the statistics, Yes.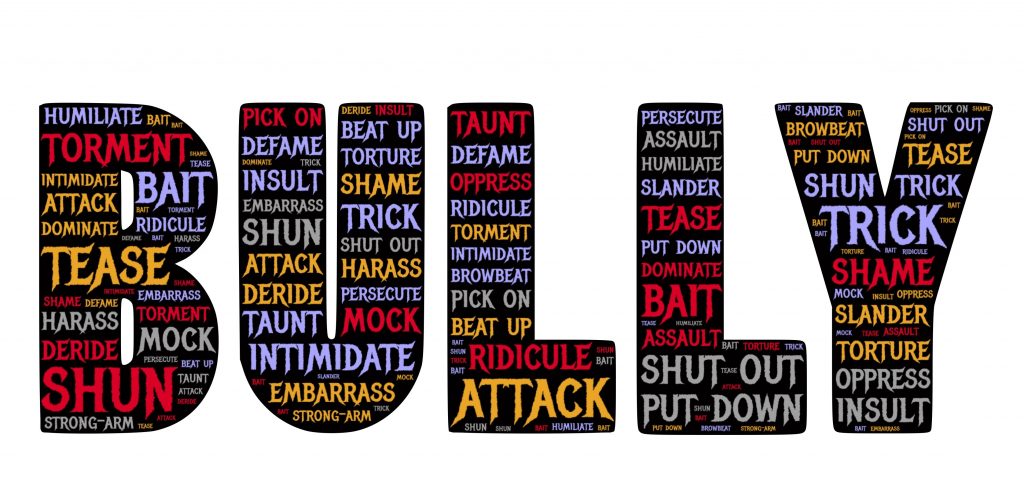 Although the law is there to prevent harmful behavior within a workplace (at least in most developed countries around the world), workplace bullying is still unfortunately a reality. As David Maxfield, the man behind the books crucial conversations and Influencer, suggested that up to 96% of US workers face some sort of bullying in the workplace. I don't know about you but that is pretty much everybody.
Generally speaking, no employer is going to tolerate actual physical abuse or threats (as you can sue a company for that) but cases of racism, verbal abuse and other types of harassment are much more common.
Is it legal? No. However, not every employee carries a recording device to monitor their fellow colleague's daily behavior (Now, there is an idea!). As far as the law is concerned, if you can't prove it, you got nothing. So why don't most bullies just 'grow up' like the most of us? To understand this complex issue, we first need to understand the three major types of bullies that are out there:
The Unconscious Bully – This bully is unaware that they are actually hurting someone with their verbal abuse (which they consider jokes), or actions. Once they realize the gravity of their behavior, they try to reconcile and apologize when the opportunity arises. Some even seek the opportunity to 'make things right' themselves. For what it's worth, the majority of bullies fall into this category. Example: Typical high school or college bully.
Bully By Nature – This type of bully, bullies other people in their childhood to get what they want and as they get older, they think their behavior will continue reaping them the rewards that they seek. This type of bully usually ends up with run-ins with the law, falls into criminal activity and worse. Example: Mob Bosses, like John Gotti.
Victim Turned Bully – This kind of bully, is the most dangerous kind and also considered 'evil' and 'psychotic' by most victims. The ironic part is that at one point, they were a victim of bullying themselves; especially in their childhood. Due to their psychopathic behavior, it's hard to say if they were "actually" bullied in their childhood or are just making stories up to justify their present and future actions. This type is more of a "mental patient" then a bully. If you find the third one at your workplace, you should be very diligent and careful. This rare 'evil' type of person is consumed with hatred and rage. They blame others for their misfortune and don't take an ounce of responsibility. The 'Victim turned Bully' takes great joy in 'passing the pain' on to others. It's their bizarre way of balancing the universe. Example: Hitler
How to Spot this 'Evil' Bully in the Workplace
Although you really can't tell by just looking at them (wish life was that easy, really), as you begin to work with them, there are certain things that will begin to stand out:
Use of inappropriate humor – Humor is something we all can use more of. However, it is also one of the most efficient tools used by human beings to disguise their true emotions. Sometimes people smile when they are in pain or, when they hear something offensive (and can't respond to it like a healthy human being) they 'laugh it off'. However, behind these casual cover ups there are some seriously sinister ideas that are lurking behind… just patiently waiting for the right opportunity to arrive. Also the regular use of 'inappropriate' humor (racial, sexist, etc) is just the preexisting insecurities of this person manifesting into so called…"jokes".
Picking on the weak –

This is 'classic' bully behavior. Here, this 'victim turned bully' will find someone weaker than themselves and pray on them immediately. They need to fulfil their weak needy desires by bringing someone down. So who would be considered a 'weak' prey at the workplace? Someone who is most likely new, much younger and in a junior position. The perfect dish! According to WBI (

Workplace Bullying Institute

), 37% of the so called "targets" are classed as 'compassionate and kind' (weak) people. Not weak in general but 'weak' by circumstance (due to their junior position at work and the limited power that it brings).

They back down when confronted –

Bullies are insecure. If they are confronted, they usually back down. The reason, is a bully doesn't have 'substance' or a good reason for their actions; they just do it because they enjoy hurting people. Especially this kind of 'victim turned bully'. A reasonably good person does have a good reason, the reason to 'stand up' and defend themselves or others. It's a deeper calling, much deeper then just petty actions. This is why when confronted, the bully backs down for a while and then resorts to other pathetic techniques (spreading lies in a company).

They come in both sexes –

A bully isn't the 'jock' male in the workplace. A bully can be anyone; even a woman. Anyone with some power at a workplace can be a bully.

They will lie and go as far as possible, and then some –

If you do butt heads with this kind of bully at your workplace, you will find out their true colors when blatant lies about you start flying out. This is where they will use the lowest form of attack. These 'evil' bullies have no boundaries. For example, don't be surprised if a woman bully accuses you of sexual harassment at work. They will play every card in the book to hold on to their 'imaginary' position of power over you. Win by any means necessary is their motto.

They are very close to their parents or not at all –

The reason for this is simple. These are the only two people in the world who will tolerate their child's behavior. Or, they lost their parents a long time ago and didn't have proper normal upbringing. Both are extreme cases and this type of bully thrives in extreme conditions.

They are never wrong, ever –

No matter how many facts you present them with, they will stick to what they believe is right. This delusional quality can only be found in psychotic killers. This is far beyond just an ego issue. I really want you to understand something here, it's not that they don't know what they are doing is wrong, the issue is

they enjoy inflicting pain and suffering

. They know what they are doing at all times and they love it.

They are full of themselves –

They have a strong belief that they are right. Always. Just like fundamentalist and terrorists believe. Everyone else is wrong, except them.

Initially, they will try to win you over with gifts –

Since they have no healthy social life (as the outside world scares them and will confront them), they will try to win you over by offering gifts in the beginning (or for as long as you are the 'yes' man to them). Once you are not in their good books, you will be taken out. This type of bully is also a control freak.

They will lie about their heritage –

Actually they are not lying, they 'believe' that it's true. This type, is notorious for being delusional. Just like Hitler thought 'Jews' were animals. He didn't just say that, he actually believed it and took horrible action against them. The reason for such lies, is they haven't come to terms with their own existence; their mind is full of confusion. They blatantly lie when need be… period.

Work IS their 'social' life –

Since they have no real friends, work is the only place where they interact with other human beings. In real life, in a 'post' high school world, who would want to deal with this kind of person anyway? This is another major reason why they want to continue with their bullying ways at work. This way, they remain in 'control' and everything stays the same. They are afraid of change, afraid of growth; afraid of being human.

They are not the most attractive either –

Most bullies are usually not attractive to the majority of the opposite or same sex. In fact, they could be considered the least physically attractive individual in a company. Although work should be about productivity, this is a valid point that had to be mentioned. Having a negative attitude towards your fellow coworkers completely demolishes any sort of likeability for this person as well.
Should you show compassion to such an individual?
Should you feel sorry for them? Absolutely not. Hitler had a terrible childhood, however, at some point (mostly in your early or mid 20s), you need to decide how you will face this tragedy. Will you prevent others from going through it, or inflict others to go through the same if not worst? Hitler "chose" the latter. Last time I checked, most reasonable people consider Hitler evil.
Now the question of the day is, "Is there a person like this at your workplace?" I certainly hope not. If so, reach out to your boss (not your manager). This kind of problem needs to be addressed by the main person in charge.
Bob Brotchie is a counsellor, mindset consultant and creator of Conscious Living by Design™. He writes for Anglia Counselling, is featured on various other websites and introduces us to many guest writers all covering topics related to mental health and wellbeing.
Bob provides bespoke counselling services to clients in the privacy and comfort of a truly welcoming environment at his Anglia Counselling company office, located near Newmarket in Suffolk, England. Bob also provides professional online counselling, for local, national, and international clients. The therapeutic models offered are bespoke to the client's needs, especially those in receipt of 'childhood emotional neglect' (CEN), whilst integrating a mindful approach to psychotherapy and cognitive behaviour therapy (CBT) principles. For clients experiencing trauma and/or phobia, Bob offers EMDR (Eye Movement Desensitisation and Reprocessing).