Anxiety affects the majority of us at some point in our lives and suffering from symptoms of anxiety does not indicate a weakness or a failing on our part. Anxiety can affect us intermittently or can be ongoing – but we CAN always do something to help reduce the effects and even remove that 'sense of dread' associated with anxiety.
Below is a quick guide to my '10 Steps' and to support you further you can:
download your free guide or save this infographic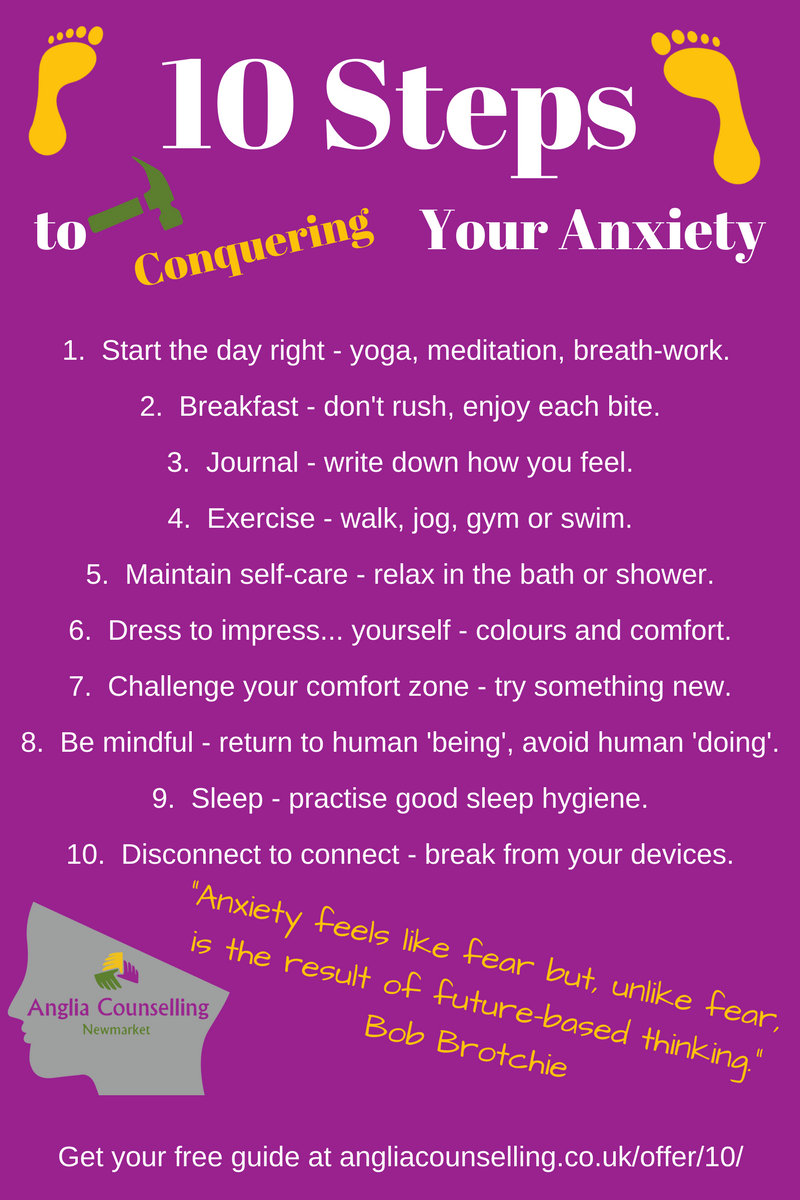 Share this Image On Your Site
Please include attribution to https://www.angliacounselling.co.uk with this graphic.