Music Therapy: What is it and how can it help?
Music is a universal language and medium that is evocative, expressive, creative and therapeutic. Who couldn't use a little music? We welcome back Will, who shares a brief overview about music therapy which is based upon his excellent 7-parter written for My Audio Sound.
---
Music is a universal language which means we can communicate using it regardless of the country we come from or our native tongue. Music uses emotion to connect with us, and that is why so many people have such a deep connection with it. This is one reason why music therapy is such an interesting and successful form of counselling. But, what exactly is it and how is it able to help us?
What is Music Therapy?
Designed to improve both our physical and mental health, music therapy is a form of expressive therapy that uses music to help channel emotions, as well as learn to express them. It comes in two forms, the first of which involves creating music as a form of emotional release and management, and the second which is listening to music while participating in creative activities (like painting). Music therapy also gives us the choice of taking part in group therapy sessions or having private session with a therapist, both of which will be in a relaxing environment.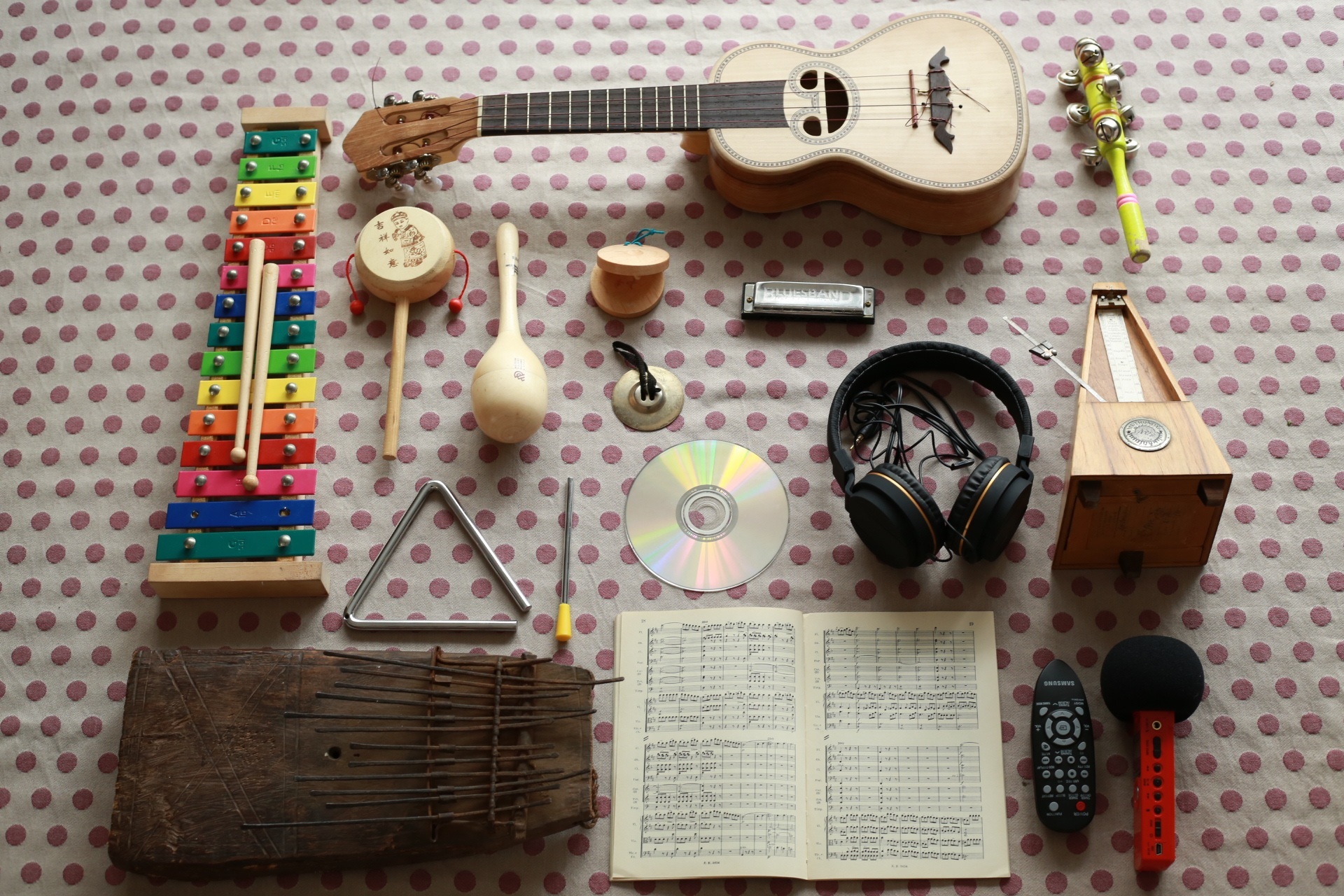 A great advantage of music therapy is that if we decide to create our own music, there is no need for us to worry about not being able to play an instrument. There are numerous options available to us, ranging from simple wood blocks and recorders, to cymbals and the triangle.
These simple 'instruments' are all incredibly expressive and can help with emotional release and interestingly, there is no pressure to speak or interact directly with your therapist.
How Can it Help?
There are a number of ways that music therapy can help us. It can teach better and healthier forms of emotional expression, enabling us to express our feelings in a calm and clear manner. It can also help us to overcome behaviours and habits that were toxic or unhealthy, showing us how to replace them with new ones in the form of music.
It can also aid us in moving past trauma and work through the various emotions associated with it.
It is also an excellent way to boost our self-esteem and sense of self-worth, giving us more confidence and showing us that we not only have talents but are also completely capable of healthy expression which, in turn, can improve social skills and general communication.
How to Get Started
There are two options to getting started with music therapy. The first is by getting a referral through your GP as they will be able to write a letter to the therapy centre in question so you can get an appointment and start your sessions. The second, is to join a music therapy course.
Both these options may require you to be put on a waiting list and if you prefer not to go through your doctor, it may require more paperwork and a potential interview with the therapy centre. However, many centres provide the option of an interview over the phone which can save time. Overall, both options can be a very quick and simple process.
We hope this has helped you to understand a little more about the link between music and mental health and the options available which may help you deal with emotions, past experiences, and allow a healthier way to express yourself. – Will Tottle
Bob Brotchie is a counsellor, mindset consultant and creator of Conscious Living by Design™. He writes for Anglia Counselling, is featured on various other websites and introduces us to many guest writers all covering topics related to mental health and wellbeing.
Bob provides bespoke counselling services to clients in the privacy and comfort of a truly welcoming environment at his Anglia Counselling company office, located near Newmarket in Suffolk, England. Bob also provides professional online counselling, for local, national, and international clients. The therapeutic models offered are bespoke to the client's needs, especially those in receipt of 'childhood emotional neglect' (CEN), whilst integrating a mindful approach to psychotherapy and cognitive behaviour therapy (CBT) principles. For clients experiencing trauma and/or phobia, Bob offers EMDR (Eye Movement Desensitisation and Reprocessing).