Choose to Come out on Fire from the Hells of Anxiety
Guest author, Herbert, is a creative writer at Greatpaper. He values the importance of family towards his craft, and travels to give his writing a fresher perspective. He is fond of hiking, biking, and engaging in extreme sports. This week Herbert is sharing in our continued discussion on the subject of anxiety and his relapse with GAD.
---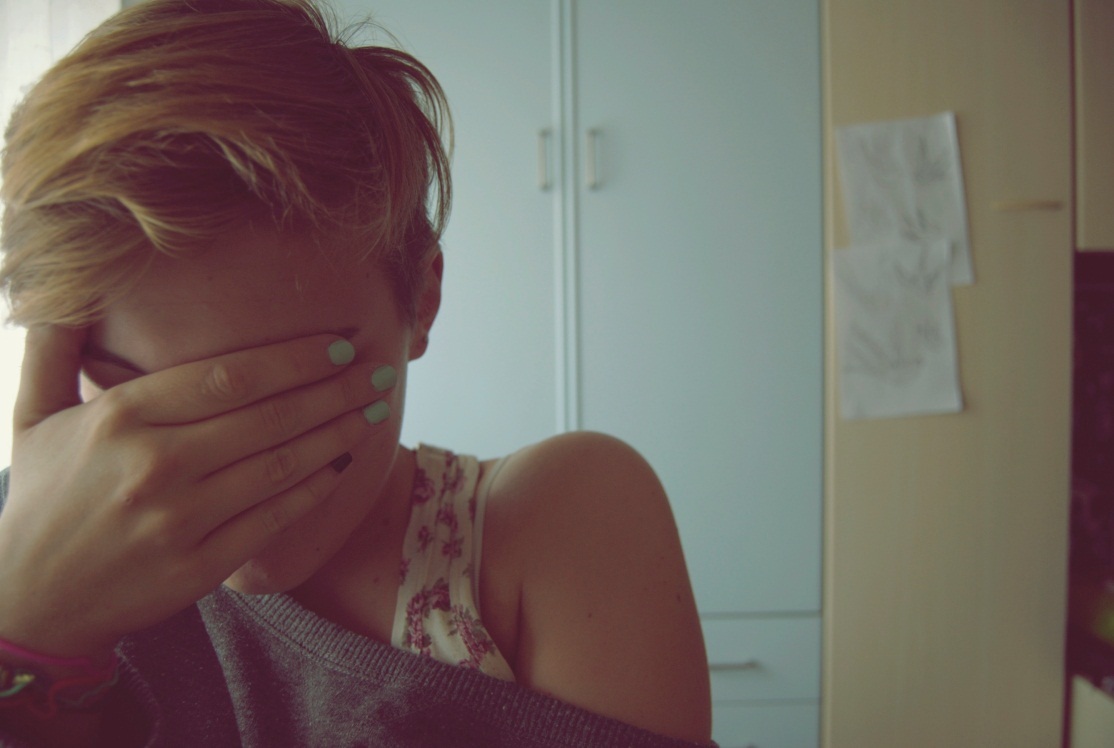 The first three quarters of my 2016 were absolutely splendid. I finally had the nerve to make a career shift with the least amount of regret possible. Every passing day of my newfound passion – freelance writing that is – rekindled the drive in life that I lost. Top that up by having the last piece to our family puzzle (my wife who worked overseas), and I couldn't be any happier man.
That Displeasing Month of October
To be exact, that's October 7 for you – a Friday that's supposed to be normal. I've been diagnosed with GAD and depression before, but I never knew that signs of a third relapse would occur that day. So what really transpired? During that day, I was shrouded with relentless fear that I'd lose the majority of my clients to competition. It was unrealistic, but during that day I was pretty convinced that my family and I would be doomed.
The trend continued for weeks with other signs of chronic anxiety (e.g., restlessness, headaches, concentration problems, irritability, etc). I couldn't accept the fact of 'it' coming back, so resisted going to my psychiatrist until November, when I was completely dysfunctional.
Doc reported a case of another relapse. That particular moment was disastrous for it was the first time my wife accompanied me to one of my psych checkups. Having her with me was somewhat a consolation to the bad news I received. I knew it was a downward spiral again – for the third time.
2016's version of Thanksgiving, Christmas, and New Year's Eve were the worst for me. When all seemed to be gleeful and carefree, I spent most of the day in my bed, bugged by paranoia and ruminating. But of course, I still had to dress up as Santa for my young man and act like the strong adult I should be.
But what's deep inside my head? It's all negativity and all the curses known to man. I'm like, "Why me? Why again?". Last year's December was my lowest month in terms of all aspects – productivity, profits, lovemaking, exercise, and all other things I used to excel at. Anxiety and depression, once again, drained the last ounce of confidence and sanity in me.
The worst part? I had to play it cool every single day as a respectable head of the family.
Then Change
Nothing changed until the second week of January 2017. I started feeling better genuinely, and my delusions started tapering off. I don't believe that my sedative pills took care of the job alone. I believe it's a combination of medication and self-reminders (Note: I didn't undergo any cognitive behavioural therapy session.):
Self-reminder #1: The longer I get trapped in my comfort zone, the harder it is to get out!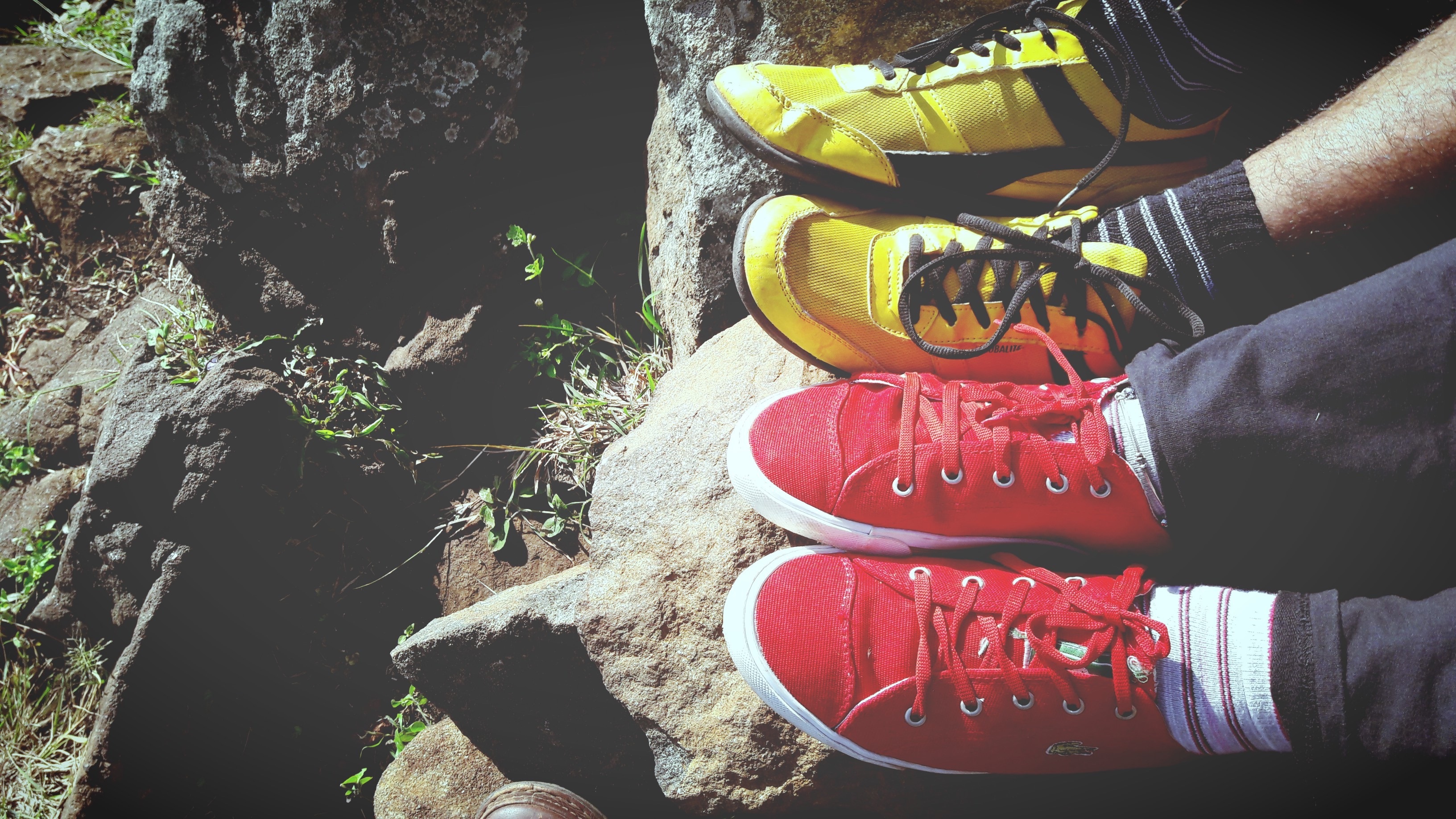 While it's true that you can't simply will yourself out of chronic anxiety or severe depression, low functioning just further aggravates the problem. Leaving my bed felt like a quicksand, but I'm continuously forcing myself. What I tell myself is this:
If I can just withstand this ill morning feeling, I know I'll get going and I'm going to thank myself later when I go to sleep.
Getting outside our house was a task in itself, but I constantly reminded myself that being home-bound just feeds off anxiety.
Self-reminder #2: There's always light at the end of the dark tunnel – or glimpses at least.
This reminder is for hope. All of my irrational fears seemed real to me at that 3-month period. I almost gave up trying, but I carried on and rediscovered hope. What they say is true:
[bctt tweet="You must learn to dance with the rain, rather than hoping for it to stop." username="BobBrotchie"]
What are those glimpses exactly? These are things, or people, whom you fight anxiety for. To me, that's my family. I can't stand staring at their concerned faces. If trying and failing a hundred times is what I need to keep them from worrying, I'll gladly oblige.
Self-reminder #3:  It's both a gift and a curse!
It took me a substantial amount of time, grief, guilt, and realisation before I came up with this reminder. Considering chronic anxiety as a gift is a tough pill to swallow. However, there are certain facets that it improves:
Establishing good rapport – Folks who had anxiety or depression know how it feels to be outcasts or different, therefore, they wouldn't want others to experience the same.
It incidentally enhances your basic knowledge in the field of psychology – Serotonin, dopamine, and other neurotransmitters are just some terminologies that you'll come across with as you unravel the mystery of anxiety and depression.
It strengthens your resolve –  People who were hobbled by chronic anxiety are tenacious, owing to the fact that they were able to survive the darkest days of their lives. It feels as if your next mishaps are lighter and bearable.
It strengthens the bond of your family –  No doubt about it, you'll feel more cared for.
Come Out on Fire
Anxiety and other types of mental illness are hell on earth. There's no word that will suffice for the amount of pain when something inexplicable rages on in someone's head. But once you've found your way back, your surroundings will appear zestful again and the birds chirping will make good music once more.
Like the mythical creature phoenix, whose rebirth cycle starts and ends with fire, surviving anxiety will give you the reward of getting fired up and stronger once again.
Bob Brotchie is a counsellor, life coach and creator of Conscious Living by Design™. He writes for Anglia Counselling, is featured on various other websites and introduces us to many guest writers all covering topics related to mental health and wellbeing.
Bob provides bespoke counselling services to clients in the privacy and comfort of a truly welcoming environment at his Anglia Counselling company office, located near Newmarket in Suffolk, England. Bob also provides professional online counselling, for local, national, and international clients. The therapeutic models offered are bespoke to the client's needs, especially those in receipt of 'childhood emotional neglect' (CEN), whilst integrating a mindful approach to psychotherapy and cognitive behaviour therapy (CBT) principles. For clients experiencing trauma and/or phobia, Bob offers EMDR (Eye Movement Desensitisation and Reprocessing).