Has Anxiety Attached Itself to You?
Are you unable to reduce or remove your unhealthy daily anxiety levels because you've become attached to them? How might you even know?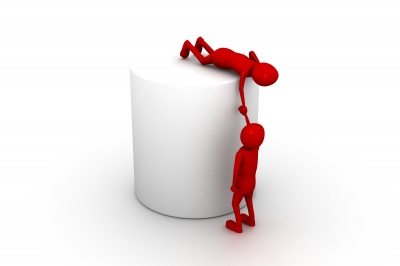 One of the common hurdles faced by clients during therapy is the un-conscious inability to 'let go'.
No surprise for me though – and it's important I share this with the individual when observed, or they will potentially increase anxiety levels just at the point of breakthrough.
So why would we attach ourselves to anxiety, and how many of you believe anxiety has actually attached itself to YOU?
Learned behaviour is just that, learned!
We know it took a while for anxiety to become a part of you. It had to be experienced, either by outside influences such as abusive significant others – perhaps parents or guardians, teachers, siblings or peers, or, as a result of a perspective, nurtured as a result of a throw-away comment, maybe even a singular event.
The Anxiety Sensitivity Index gives rise to clues that might differentiate us from the experiences of more normalised anxiety as an emotion*
1.

It

is

important

to

me

not

to

appear

nervous.

2.

When

I

cannot

keep

my

mind

on

a

task,

I

worry

that

I

might

be

going

crazy.

3.

It

scares

me

when

I

feel

"shaky"

(trembling).

4.

It

scares

me

when

I

feel

faint.

5.

It

is

important

to

me

to

stay

in

control

of

my

emotions.

6.

It

scares

me

when

my

heart

beats

rapidly.

7.

It

embarrasses

me

when

my

stomach

growls.

8.

It

scares

me

when

I

am

nauseous.

9.

When

I

notice

that

my

heart

is

beating

rapidly,

I

worry

I

might

have

a

heart

attack.

10.

It

scares

me

when

I

become

short

of

breath.

11.

When

my

stomach

is

upset,

I

worry

that

I

might

be

seriously

ill.

12.

It

scares

me

when

I

am

unable

to

keep

my

mind

on

a

task.

13.

Other

people

notice

when

I

feel

shaky.

14.

Unusual

body

sensations

scare

me.

15.

When

I

am

nervous,

I

worry

that

I

might

be

mentally

ill.

16.

It

scares

me

when

I

am

nervous.
*Provided as just one example of measuring anxiety. Of value only when used only in conjunction with a professional. Scores are recorded from 0 = very little to 4 = very much.
Case Example
A couple of years ago I saw one gentleman in his early 60's for 6 months to work on his anxiety and low-esteem.
He had a successful life overall. He was successful in his work and career, enjoyed a wonderful relationship with his children, and up to the year or so before we met, he had appreciated good health too!
He had divorced some years earlier, but now had a healthy relationship with a 'new' partner.
But two negative elements endured and grew with him, mostly subconsciously, for much of his life and when the symptoms began to appear; somatic symptoms that could be 'felt', this began a belief that was a sense of catastrophe each time there was a twinge or other sensation.
From this early awareness of his mortality, the whole pack of cards came tumbling down, leaving him feeling like a crumbling, vulnerable failure.
And why? Because as a child he had been told, as so many I meet have, "they would never be anything!"
His Recovery and Re-calibration (Life Re-framed)
Once we had unearthed the root of his low self-esteem that was leading to anxiety, we could begin to challenge those beliefs using a number of models of therapy, including cognitive behaviour therapy (CBT), psychotherapy, mindfulness, coaching and general counsel; all helped him to regain trust in himself and to understand the truth that he was in fact, and always had been, good enough!
The Attachment is Strong
Your automatic functioning-self, will sense change and resist new ways of thinking! This attachment has to receive evidence that it is safe to change, via regular and consistent new ways of thinking. This leads to changes in emotions – and ultimately, behaviours. If you would like help to shift those negative beliefs and emotions finding themselves attached to less than helpful thoughts, call or write now. Please share and leave your comments and feedback.
P.S. There will be further posts coming soon around psychological attachment and how it affects our position in terms of relationships and a whole lot more. Sign up to receive these direct to your inbox.
Bob Brotchie is a counsellor, mindset consultant and creator of Conscious Living by Design™. He writes for Anglia Counselling, is featured on various other websites and introduces us to many guest writers all covering topics related to mental health and wellbeing.
Bob provides bespoke counselling services to clients in the privacy and comfort of a truly welcoming environment at his Anglia Counselling company office, located near Newmarket in Suffolk, England. Bob also provides professional online counselling, for local, national, and international clients. The therapeutic models offered are bespoke to the client's needs, especially those in receipt of 'childhood emotional neglect' (CEN), whilst integrating a mindful approach to psychotherapy and cognitive behaviour therapy (CBT) principles. For clients experiencing trauma and/or phobia, Bob offers EMDR (Eye Movement Desensitisation and Reprocessing).