Online vs Face-to-Face Talking Therapy
Okay, I'm the first to openly admit my preferences for delivering psychological therapies such as counselling, psychotherapy, cognitive behavioural therapy (CBT) and mindfulness training are via face-to-face collaboration from my practice, near Newmarket in Suffolk, UK. However, over the past few years there is more of a demand for my services to be made available online.
Innovative Thinking
As an innovator myself, it would have been remiss of me to ignore the possibilities associated with online delivery of these models of care, when setting up my private practice a few years ago. In fact, my very first client, referred to me by a concerned mum, was for a student away from home, and far from me and my face-to-face offering!
Your therapist will (not) see you now!
Although open to the idea, I was perhaps naturally a little uncertain how this would work out. The client, a young male, living and studying away at university, was experiencing a powerful loss of motivation and increasing malaise.
Concerned not only for his academic performance, his mother felt this behaviour was spiralling negatively out of control. Thankfully, his mother had experience of working in mental health and recognised the core and fundamental need and benefits available via early intervention, and indeed this was proved with a lasting strategy created in just a few sessions over the phone (on this occasion) that was to be proved sustainable in the longer term.
How does online therapy compare with face-to-face?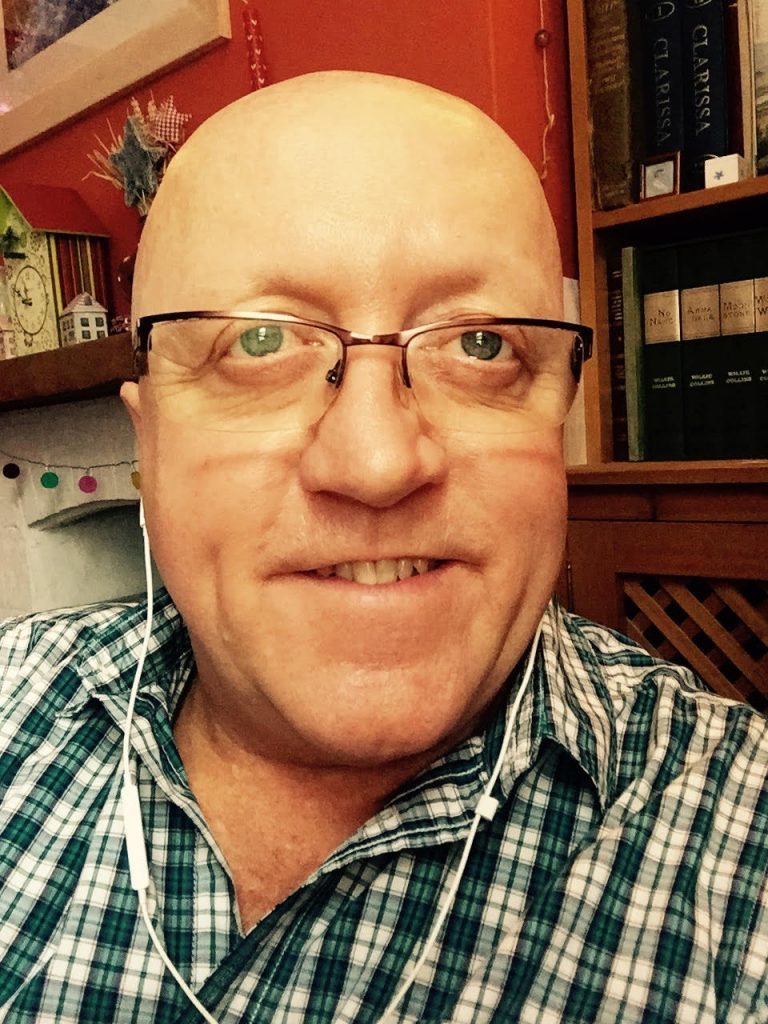 I think the first thing to note is that when we meet in person, most of the senses will be involved, and, more judgements will be formed early on; many of which will later be confirmed or dismissed by the client. However, when online it can be much more focused because we may be using only the sense of hearing!
For some, this is powerful but does depend on your favoured method of communication. From my perspective as a therapist I am, when meeting in person, observing many aspects of the client's behaviours and body language. Micro-expressions of the face can provide a huge amount of useful information, subtle nuances in the voice are available via both mediums, eye contact is obviously a biggie that is a challenge even when using Skype or Hangouts as the camera isn't where the eyes look!
Who does online delivery work for then?
I believe online delivery of many talking therapies can work to varying degrees for most. Practically, it is of greatest value for those with challenges making it to the therapy room due to geographical distance, mobility, anxiety, (agoraphobia) and fears around stigma. Maybe it's about time management because you're looking after the children or working away from the home area?
How effective is online therapy, really?
Although my preference remains for meeting in person, I cannot deny the consistent successes I have observed for clients I do e-meet!
If you wish to meet me online, please feel free to
contact me
to discuss.
Bob Brotchie is a counsellor, mindset consultant and creator of Conscious Living by Design™. He writes for Anglia Counselling, is featured on various other websites and introduces us to many guest writers all covering topics related to mental health and wellbeing.
Bob provides bespoke counselling services to clients in the privacy and comfort of a truly welcoming environment at his Anglia Counselling company office, located near Newmarket in Suffolk, England. Bob also provides professional online counselling, for local, national, and international clients. The therapeutic models offered are bespoke to the client's needs, especially those in receipt of 'childhood emotional neglect' (CEN), whilst integrating a mindful approach to psychotherapy and cognitive behaviour therapy (CBT) principles. For clients experiencing trauma and/or phobia, Bob offers EMDR (Eye Movement Desensitisation and Reprocessing).