Living with Anxiety – Day 1
Christine O'Hagan introduces this week of authors and their unique stories – with her own experiences of how she lives with anxiety. She tells me that just writing her account helped. Yes, it did create some anxiety, but it also provided perhaps even a little objectivity. Does this account resonate for you or a loved one?
---
Generalized Anxiety Disorder (GAD)
I first heard this term ascribed to my person in December 2012. After my suicide attempt, Major Depressive Disorder I expected but what exactly was anxiety?
Intense worry, right? I didn't feel I was a worrier. I refused the Benzodiazepine I was offered as I have heard of people getting hooked on those and I did not want to be one of 'those people'. Nor would I take any sleeping pills. I wanted all of my capacities about me as I navigated my way through being a psych patient (in, as they call them now, 'Behavioral Health Facilities'). I just wanted put my arms around my children, assure my parents I was okay, and fix what was wrong with me myself.
Here I am – a year and a half later. I have learned through my psychologists, and therapists, that the anxiety I suffer from, plagues me the most of all my illnesses; yet I understand it the least.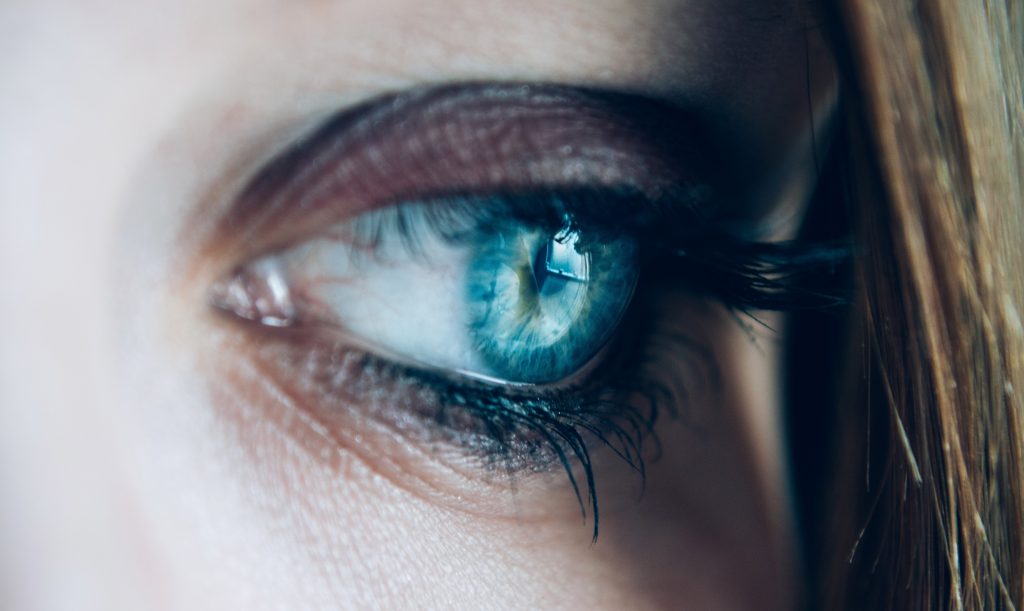 Writing for Living with Anxiety
I was asked to write about my illness for this series as one with lived experience. I am always willing to offer anything I have to contribute and am very outspoken about my conditions in the interest of eliminating stigma and increasing awareness. BUT when I was asked to write my piece about 'anxiety' (the GAD) I immediately became anxious! Of course I would do it, but how can I write about something I don't understand? What if I don't turn in what Bob expected? What if I mix up my GAD and depression symptoms?
I can write SO MUCH more effectively about depression. So I have thought about what I would write. I thought, stressed and procrastinated, when typically I might dive right in; then I realized something.
I am having anxiety about writing about anxiety. How ironic.
Anxiety is Pervasive
I do understand that anxiety affects me. I think of it as the 'ying' to depression's 'yang'; a sick, twisted balance in my inefficiencies – a partnership in my deep, penetrating flaw-filled psyche. The depression has always come and gone; a roller coaster in and out of the black hole.
The anxiety is pervasive; persistent. It is always with me; my constant companion. When my depression wanes, anxiety clicks into high gear telling me I have to make up for all that I wasn't able to do in 'the black hole'. I have to exceed expectations to atone for my lacking during my depressed state. I have to check, check, check, off the items on my list; duties have to be performed to perfection and goals have to be surpassed because at any moment the roller coaster may dip again.
It may be months, a year before I feel the depths of a major depressive episode again but anxiety tells me everything I am doing is not good enough. It tells me I will never make up for all that I have failed. I am constantly failing, disappointing, losing… Not to mention that I can barely go grocery shopping without getting extremely irritated and break out into a cold sweat. I just went last week and a worker dropped a plastic pallet of water bottles behind me and I about came unglued.
That is anxiety. What I have just written IS my GAD. My partner for life.
Bob Brotchie is a counsellor, life coach and creator of Conscious Living by Design™. He writes for Anglia Counselling, is featured on various other websites and introduces us to many guest writers all covering topics related to mental health and wellbeing.
Bob provides bespoke counselling services to clients in the privacy and comfort of a truly welcoming environment at his Anglia Counselling company office, located near Newmarket in Suffolk, England. Bob also provides professional online counselling, for local, national, and international clients. The therapeutic models offered are bespoke to the client's needs, especially those in receipt of 'childhood emotional neglect' (CEN), whilst integrating a mindful approach to psychotherapy and cognitive behaviour therapy (CBT) principles. For clients experiencing trauma and/or phobia, Bob offers EMDR (Eye Movement Desensitisation and Reprocessing).