How Learning to Talk About My Mental Health Gave Me Wealth
A lovely piece from Charlotte Underwood who needs little introduction. As a mental health advocate, raising awareness about suicide and mental health issues, Charlotte shares her thoughts on the importance of talking.
---
As a sufferer of mental illness for as long as I can remember, I've built up quite the onion of layers. I spent so many years not feeling able to talk about my feelings and perhaps not understanding what mental health was. So, what came as symptoms of distress as a child, turned into an adulthood with much more complicated and worsened mental health.
A few years ago, I had to leave my job due to a heavy relapse. I found myself unable to leave my house or find a path into recovery. For a while, I festered in my illness and hoped that I would wake up one day and be okay. Mental illness though, isn't simple.
At some point, something in my mind switched and I had this fire that needed to be addressed. There was an element of hope for my life and an ounce of motivation to seek the help I needed. The first port of call was talking to a professional but the next steps made the biggest difference.
I started to #write often, little bits each day – as low mental health can make everything seem so heavy and before I knew it…
…I was writing books, blog posts and articles for other websites. I couldn't stop letting out these emotions that I had and my fingers were always hungry for the next release.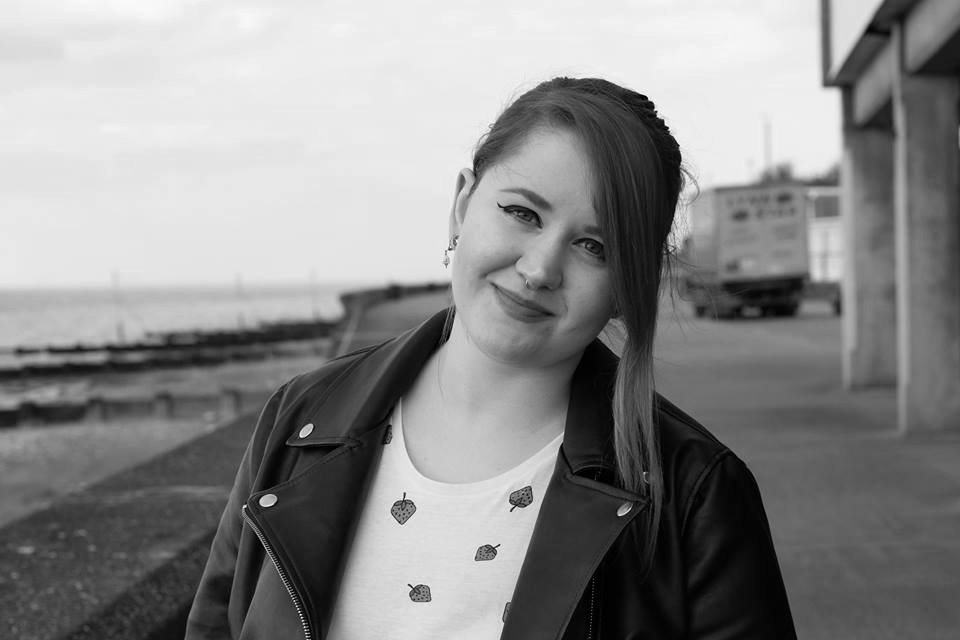 Although my work had started to help others, the biggest thing I noticed was a change in my own mental health. Even though I was not yet able to verbalise my feelings, writing had given me an outlet of sorts, allowing me to release some of that built up tension.
Over the last year, I've found more and more strength with each word that I write, as it has allowed me to understand and organise the thoughts in my head. The most rewarding part of all is that what started out as writing to kill time, has become a form of therapy as well as a gateway into using my voice.
Some days I still struggle to let out those emotions but I find that compared to all those years ago, I am able to let people know when I am hurting or when I need help. By doing this, I have come to understand my worth and limits and my life has become healthier for it. – Charlotte Underwood
So, when people ask me why I am so 'brave' or 'resilient', it's not at all the truth; it's simply that I have found the courage and skill to admit when I am not ok. It's that I can talk about mental health, in confidence, and not worry about the rejection I once let control me.
Since I have been letting my loved ones and the whole entire internet know about the workings of my head, I have found so much confidence and new skills that I did not know were there before.
I have made friendships, have a healthier relationship with my husband and for the first time in years, have passion and motivation. I feel the closest to my true self than I have since childhood. This, to me, is real wealth.
Now, I don't want to say that talking fixes everything, as there is so much more to recovery and wellness, but what talking can do… is offer you a gateway to all the support and self-worth that you need to start your journey. And over time, at your own style and pace, you will start to live your life again.
Bob Brotchie is a counsellor, mindset consultant and creator of Conscious Living by Design™. He writes for Anglia Counselling, is featured on various other websites and introduces us to many guest writers all covering topics related to mental health and wellbeing.
Bob provides bespoke counselling services to clients in the privacy and comfort of a truly welcoming environment at his Anglia Counselling company office, located near Newmarket in Suffolk, England. Bob also provides professional online counselling, for local, national, and international clients. The therapeutic models offered are bespoke to the client's needs, especially those in receipt of 'childhood emotional neglect' (CEN), whilst integrating a mindful approach to psychotherapy and cognitive behaviour therapy (CBT) principles. For clients experiencing trauma and/or phobia, Bob offers EMDR (Eye Movement Desensitisation and Reprocessing).