Increasing Our Awareness of Eating Disorders in Males
Despite often being portrayed in the media as a 'female issue', eating disorders affect many males in the UK, usually from the ages of 14-25. According to The National Institute of Health and Clinical Excellence, approximately 1.6 million people in the UK have either anorexia, bulimia, binge eating disorder or EDNOS (Eating Disorders Not Otherwise Specified) – of this total, 11% are male. Our guest author, Helen Wier, gives us some further insight into the reality.
---
The Reality
One study carried out by researchers at University College London has found that eating disorders are rising twice as quickly in males as it is in females. Between the years 2000 and 2009, the number of diagnosed cases of anorexia and bulimia nervosa in males rose by 24%.
The highest rates of newly diagnosed cases in the UK involve females aged 15 to 19 and males aged 10 to 14.
The NHS Information Centre claimed that 6.4% of adults have a problematic relationship to food. However, in the case of boys and men, eating disorders often go unnoticed, both by families and health professionals.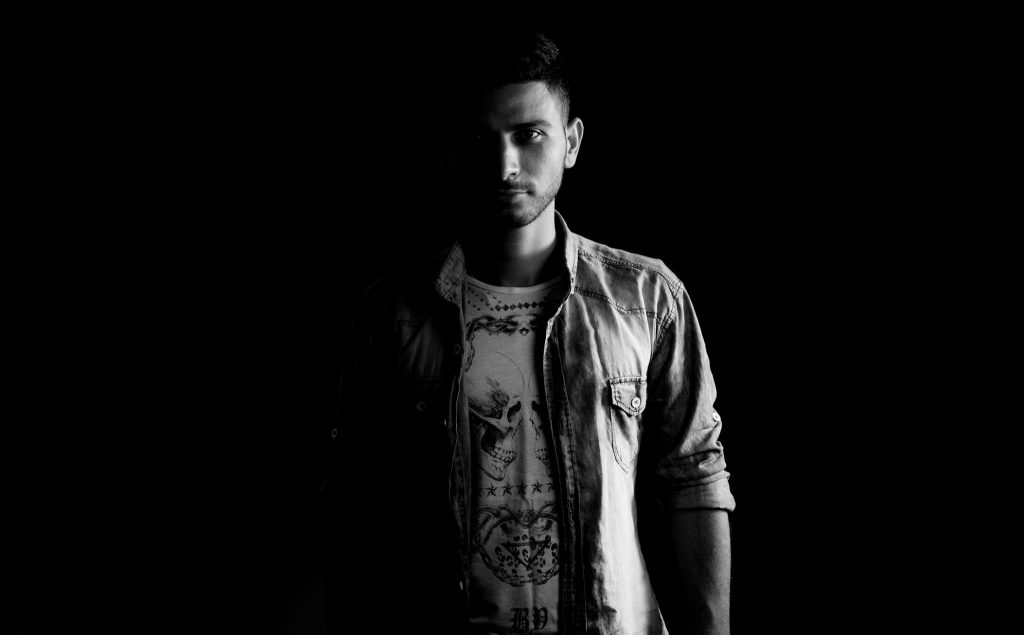 Why Eating Disorders are Underdiagnosed in Males
Researchers have pointed to various reasons why eating disorders are not duly diagnosed and treated in males. These include:
Lack of awareness: Males who pursue a lean or muscular look may not realise they actually have an eating disorder. Health professionals, too, need to become more aware of the prevalence of eating disorders in males, since signs will not necessarily include weight loss.
Lack of information: Males may not know where to turn for their problem, or fear they will be shamed because eating disorders are 'a female condition'.
Stereotypes: Bingeing can be seen as more acceptable in males, as can excessive exercise.
Risk Factors for Eating Disorders in Males
The risk factors include:
Having been bullied in childhood or adolescence because of one's weight.
Dieting has become rampant among children and adults alike; unfortunately, extreme dieting can lead to extreme behaviour and can trigger an eating disorder.
Participation in sports or activities (such as dance) which may require a lean or a muscular figure. Some sports which have a higher prevalence of eating disorders are bodybuilding, gymnastics, wrestling and weightlifting.
One study carried out by the Eating Disorder Association showed that 20 percent of males with eating disorders are gay.
Particular personality traits, including competitiveness, impulsivity, perfectionism, and hyperactivity. Those who worry about their weight and those who have a tendency toward depression, can also have a greater risk of developing an eating disorder.
Signs of Eating Disorders in Males
For females with eating disorders, the focus generally tends to be on weight loss; many males, on the contrary, hope to achieve a 'ripped' look. Signs of eating disorders that parents should watch out for include excessive exercise (exercising even when injured, becoming depressed when illness stops one from working out) and an obsession with specific foods and cooking processes.
Obtaining Help
If you suspect your child has an eating disorder, it is vital that they obtain professional help speedily.
Firstly, the earlier the disease is diagnosed and treated, the greater the chances of success. Secondly, eating disorders have various long-term consequences children may have to live with for life. Food deprivation can damage bones and cause osteoporosis. It also ups the risk for cardiovascular disease, and kidney and intestinal issues.
Finally, eating disorders can affect a child's mental health, changing the way they think, feel and behave.The good news is that once weight gain (in the case of anorexia nervosa) is achieved and normal eating processes are restored, long-term effects can be avoided.
Gold standard treatments for eating disorders usually involve Cognitive Behavioural Therapy (CBT), which enables children to understand the connection between how they think, feel, and behave. By taking one step at a time (making small changes), the way children think and feel about food can change immensely. When a child is diagnosed with an eating disorder, they will need to be treated by a team that may include their doctor, a psychologist and a specialised nutritionist.
Maudsley Family Therapy, or Maudsley Approach, is also fast gaining ground; the number one aim is for the entire family of the patient to pool together to support his or her recovery. Blame is avoided and the focus is placed, first on establishing a healthy weight, then on slowly increasing the child's autonomy with respect to food choices.
Group therapy can also be beneficial since children feel comforted by the simple realisation that they are not alone, and find inspiration from the stories of others who have successfully overcome an eating disorder.
References:
Perception that eating disorders women's problem delays men getting help
Get the Facts on Eating Disorders
Finding the Best Anorexia, Bulimia and Eating Disorder Treatment for Men
National Association of Anorexia Nervosa and Associated Disorders
Male eating disorders on the rise
Bob Brotchie is a counsellor, life coach and creator of Conscious Living by Design™. He writes for Anglia Counselling, is featured on various other websites and introduces us to many guest writers all covering topics related to mental health and wellbeing.
Bob provides bespoke counselling services to clients in the privacy and comfort of a truly welcoming environment at his Anglia Counselling company office, located near Newmarket in Suffolk, England. Bob also provides professional online counselling, for local, national, and international clients. The therapeutic models offered are bespoke to the client's needs, especially those in receipt of 'childhood emotional neglect' (CEN), whilst integrating a mindful approach to psychotherapy and cognitive behaviour therapy (CBT) principles. For clients experiencing trauma and/or phobia, Bob offers EMDR (Eye Movement Desensitisation and Reprocessing).