5 Indisputable Facts About Eating Disorders
Guest author David Milsont discusses how eating disorders are some of the most dangerous as well as common psychological and mental illnesses which are either characterised by excessive eating or by scanty consumption of food. Eating disorders are a condition wherein the person, suffering from it, might not even know that he/she has a serious psychological problem.
---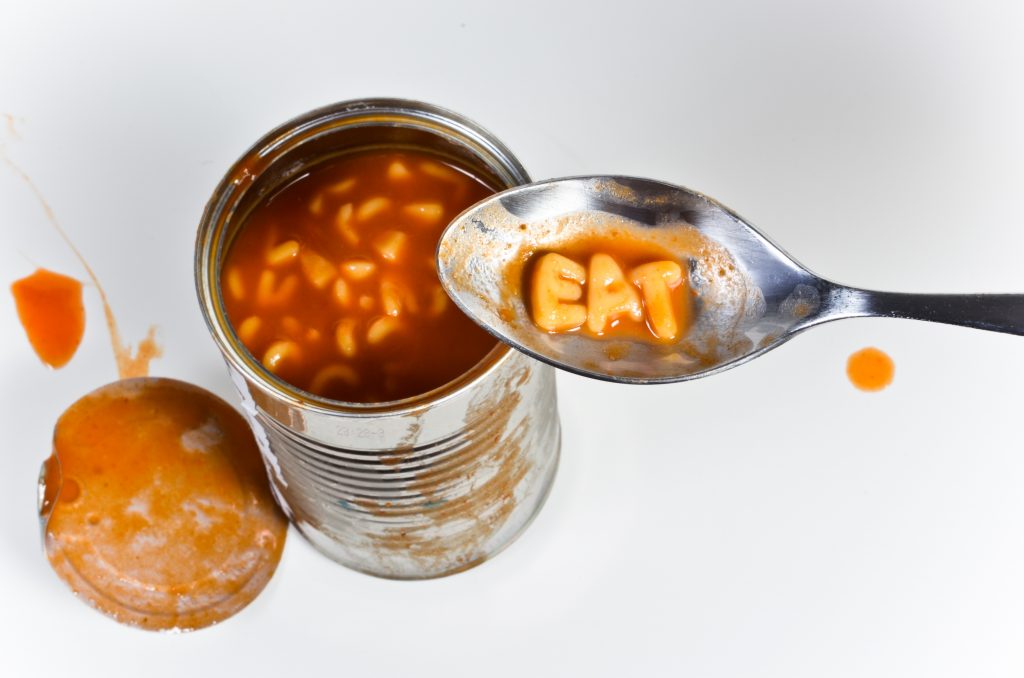 Image credit: flickr
Although both males and females can be affected by eating disorders, the number of women affected is a lot higher than the number of men. One of the most common eating disorders that's found among both men and women is anorexia nervosa, wherein a person is observed with highly abnormal eating habits. Since this psychological problem is growing day by day, a wide range of eating disorder treatment centres are mushrooming across the world. Here are some crucial facts about eating disorders.
1. Eating disorders pose threat to life.
When we talk about mental illnesses, eating disorders are identified as problems with a high mortality rate. There is no denying the fact that out of the total people who suffer from anorexia, a psychological condition, nearly 20% of them end up dying prematurely. What's really disturbing about anorexia is that many times the threat posed by this condition is not even recognised.
This disease affects a person internally. It causes issues like dehydration that can prove to be really dangerous for the kidneys. Dehydration remains one of the most important causes of kidney failure. Those with Anorexia also suffer from low blood pressure and face issues like slower heart rates, which make them prone to heart failure.
2. Eating disorders are a mental health issue and the recovery isn't easy.
Considering the fact that it takes the time to heal any sort of mental health issue, the same also applies to eating disorders. It would be really unfair to expect yourself or your loved ones to recover from these problems quickly. You need to devote a considerable amount of time and effort if you want to overcome the problem of an eating disorder. Most of the people who suffer from this health issue, live with it forever.
What's really infuriating is it's rarely taken that seriously, and one reason why eating disorders can escalate with the passage of time. However, the fact remains that eating disorders are amongst those issues which demand a high level of attention and quick treatment. That means as soon as we become aware of us or another with an eating disorder, we must act fast.
3. Sometimes our ideals lead to an eating disorder.
When we are overly concerned about our weight we can become more susceptible to eating disorders. It can initially start out with the implementation of a healthy diet plan – eliminating junk food and addictive beverages but can eventually lead to an eating disorder. In other words, with the passage of time our us being overly concerned about our body and our desire to lose weight and stay healthy it can affect our mental health which then can lead to an eating disorder.
4. Those with an eating disorder need support from their loved ones.
Whether it's a child, spouse, mother, father or friend, they will need tremendous support from you. Therefore, with the right support we and learning more about the issues they are facing, we can help them in their recovery or management of this disease.
5. Media plays a great role in shaping a person's opinion about fitness.
Most of the time, the idea of staying fit by following a certain type of diet or by eating healthy food comes to through information from various channels in the media. Whether it's about ads or movies, people with good figures always come into the limelight, and that's what inspires others to become like them.
Bob Brotchie is a counsellor, mindset consultant and creator of Conscious Living by Design™. He writes for Anglia Counselling, is featured on various other websites and introduces us to many guest writers all covering topics related to mental health and wellbeing.
Bob provides bespoke counselling services to clients in the privacy and comfort of a truly welcoming environment at his Anglia Counselling company office, located near Newmarket in Suffolk, England. Bob also provides professional online counselling, for local, national, and international clients. The therapeutic models offered are bespoke to the client's needs, especially those in receipt of 'childhood emotional neglect' (CEN), whilst integrating a mindful approach to psychotherapy and cognitive behaviour therapy (CBT) principles. For clients experiencing trauma and/or phobia, Bob offers EMDR (Eye Movement Desensitisation and Reprocessing).