Sleep… ahh, that'd be nice!
Sleep… ahh, that would be nice! A regular cause, or result of anxiety and depression; poor sleep affects us on so many levels. We know this, yet still many of us seem unable to achieve regular quality sleep that will find us waking refreshed and ready to enjoy the day.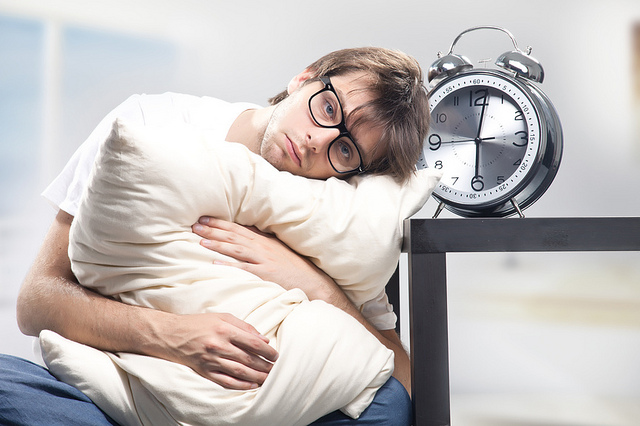 We do what we do, because we can… but at a price! We are trying to keep pace with the means at our disposal. The smart phones and laptops, the iPad and games consoles, the cloud, social media, networking and all the other wonderful things that can provide education and engagement to help us personally and professionally. It can help, but to maintain wellbeing, emotional and physical, you will need some balance!
Turning off the electronics more than a couple of hours before bed will increase the opportunity of sleeping well. However, there is more and most of it revolves around self-care and care of the business of life around you and yours.
I see our availability of engaging into the wee hours as opportunities, but why do we take up this option? Are we missing something in our lives, our relationships that is encouraging us to disappear into the web? Just what are these opportunities? As we need to monitor our dietary intake, so it is with the net. Too much food and not enough exercise, we become lethargic, gain weight, and feel tired. Too much online time, we get the same…
Managing our time has become more and more challenging as the demands we have self-created creep up on us. I too am guilty of responding to an email enquiry late at night, because I can! Would we open up our shop of business of whatever type just because someone asks? No, we have our hours of business clearly displayed, right?
So maybe it's discipline that is required and where do we start?
Changes in our daily lives are required if we are to allow ourselves to find any balance. We have to try to see things for what they are, reacting less on 'auto', being more 'mindful'. In the meantime, here are some practical tips:
Exercise! Yep, that dirty word, I said it! If you can set yourself small achievable increases in your weekly exercise, this will help. Too late in the day and it can leave you feeling buzzy so best to find a way to do something before you engage the day, or perhaps at lunchtime.
What you consume in the 2-3 hours before sleep will provide significant effects to the quality of your sleep and how you feel when you wake. Alcohol may get you off to sleep, but you will sleep lighter and wake more frequently, not least because you may need the bathroom more regularly!
Caffeine and carbs are also going to provide negative effects which are unhelpful to sleep – or waking refreshed.
Going to sleep at similar times – within 20 minutes or so, on a regular basis is helpful, as is waking within a similar 20-minute period. Weekends can be separate and, in fact, it is healthy to introduce some change, just limiting change where possible to twice a week will provide some benefit.
When you go to bed, try to ensure the next days concerns have been recorded already, or dealt with hours before. Thinking about what you have to do the next day is simply going to excite your mind, and will change nothing!
Immediately before going to sleep, try to relax your entire body. Visit each muscle group, from scalp and face down to your toes and ensure all are loose and relaxed. Some slow deep breaths whilst you visit each area will help with this.
Meditate, if you are versed in this, or want to learn.
Meditation at any time of day brings benefits, but prior to sleep, what it brings is remarkable!
The very last thing before sleep, and if you have had a particularly busy day, run through the day from the moment you awoke, to the present time with a video replay – without judging anything – simply trying to recall as much as possible for 3-5 minutes. This might appear counter intuitive but can help unscramble the day, leaving less for the sleeping body to defragment and put straight with the amazing dreams we have.
If you do wake in the night, finding you cannot achieve sleep – get up! Read a book, sit quietly in another room, or listen to some light music. The more you 'try' to sleep, the less you are likely to find it. Let go… and it comes to you.
Is your bedroom peaceful and uncluttered?
Limit electronics, phones, etc if you can. The bedroom needs to be a place of peace and tranquillity, not the place you share with the TV, PC, phone and stuff you haven't had time to put away! How is the temperature? Are the curtains working for you?
So how are your mornings?
Do you find yourself yelling at people to get up? Try a gentle approach! Do you find yourself rushing around, competing for space? Try getting up 20 minutes earlier and doing the stuff that needs doing in peace! Leave the TV off, or at least turn it on when everything is done, it's another noise nuisance and interrupts your mind and concentration.
Having risen earlier, and everything ready for the day, you can all enjoy a decent breakfast… or you can all run around with a piece of toast, moaning the clothes are not washed/ironed, where are the keys… and rush off, stressed in to the traffic. That'll set you up for the day!
If you want to re-learn how to live the day, rather than react to it all, call or email me today.
Bob Brotchie is a counsellor, mindset consultant and creator of Conscious Living by Design™. He writes for Anglia Counselling, is featured on various other websites and introduces us to many guest writers all covering topics related to mental health and wellbeing.
Bob provides bespoke counselling services to clients in the privacy and comfort of a truly welcoming environment at his Anglia Counselling company office, located near Newmarket in Suffolk, England. Bob also provides professional online counselling, for local, national, and international clients. The therapeutic models offered are bespoke to the client's needs, especially those in receipt of 'childhood emotional neglect' (CEN), whilst integrating a mindful approach to psychotherapy and cognitive behaviour therapy (CBT) principles. For clients experiencing trauma and/or phobia, Bob offers EMDR (Eye Movement Desensitisation and Reprocessing).