Childhood Emotional Neglect: Is it time to reclaim your 'self'?
Receiving the message, in childhood, that your feelings don't matter (in whichever way this message was relayed), can lead to an adulthood of being unable to connect with your 'self', others and the world around you. When our emotional experiences are dismissed, ignored or simply not encouraged during childhood, we intuitively shelve this important part of ourselves. We wall off our feelings, stop believing in them, stop listening to them and, in losing our connection with them, we lose belief in ourselves.
For adults who experienced CEN (Childhood Emotional Neglect), the world may seem a bland, disillusioning and confusing place. A place where others seem so happy, fulfilled and 'together', appearing to see life in full colour rather than the shades of grey experienced by so many adults that have been affected by CEN.
It's impossible to know that your emotions were being neglected at the time – after all, you were just a child. But, as an adult today, if the list below resonates, it may be that you are experiencing the effects of being cut off from the sense of connection, motivation and energy that emotions provide us with.
Do you:
• experience a sense of feeling empty, numb or without purpose or direction?
• have a belief that, if people really got to know you, they wouldn't like you?
• have lots of compassion for others, but very little for yourself?
• find it hard to ask for help?
• feel unsure of personal likes/dislikes and interests?
• have a feeling of not 'fitting in' or being different somehow?
• have self-directed anger, blame or shame? ('What's wrong with me'?)
• experience difficulties with self-discipline and motivation?
• experience discomfort around feelings? (Yours or others?)
• have feelings of loneliness, even when surrounded by others?
Whilst CEN is a result of what parents or caregivers didn't give, exploring this is not about finding blame for how we were treated in childhood. In fact, many who experience the challenges, in adulthood, associated with CEN have had, for the most part, a happy childhood with well meaning and loving parents or caregivers, doing the best they could with what they had available to them.
Exploring CEN is about accepting and then reconnecting to your walled off, but not lost, inner world – reclaiming your emotions – your 'self' – and learning to hear their messages and what they are trying to tell you.
Whilst working through CEN may be at times painful, for some, it's an incredible journey towards a healthier relationship with your 'self', which ultimately leads to being more emotionally attuned, granting you self-agency and therefore the ability to act in your own best interests, leading to a fuller, richer and more joyful life.
---
Here at Anglia Counselling Limited, we are fully qualified to work with those affected by CEN. In our warm, inviting, therapy rooms located just outside Newmarket in the beautiful Suffolk countryside, we can offer support for those who wish to take the path of rediscovering their emotional world and begin the process of healing.
Having studied with Dr Jonice Webb, PhD, the founder of the Childhood Emotional Neglect concept and author of 'Running on Empty' and 'Running on Empty No More', both Bob Brotchie and Penni Osborn have the skills and tools available to guide and support you on your CEN journey.
If you are unsure as to whether you have been affected by CEN you can visit Dr Webb's website where you can take the CEN questionnaire as well read lots of useful information around this and how it affects the adult today.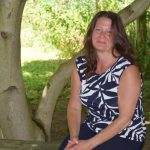 Penni Osborn is a counsellor working at Anglia Counselling Ltd where she meets with adults, offering kind and compassionate help with anxiety, depression, CEN and difficult or overwhelming emotions, both online and in person. 
Penni also offers non-judgemental support and guidance for those seeking to explore their experiences in order to achieve enhanced personal growth, positive change and greater happiness.