What Are my Options for Accessing Mental Health Care?
Below is a link to a 5 minute video that painfully illustrates some of the challenges a person faces when they do pluck up the courage to seek help with their emotional, psychological distress. It also provides a candid overview of some of the responses of GP's and surgery staff and, helpfully, what mental health advocates "Time to Change" (TTC) are trying to address. Please do watch before reading on.
Seeking Help
People who seek help for mental health challenges often fall into two categories:
Those who are proactive and want some relief before things get too disruptive in their personal and professional performance, their relationships at home or at work.
Those who wait and wait, hoping things will get better; they WILL keep going… or 'risk' some form of personal self imposed persecution for 'failing' in some way!
It's NEVER about failing, by the way!
Both these types of individuals can benefit from appropriate advice and guidance; ideally via a calm, un-rushed and objective way, in an environment that is impartial and non judgemental.
First Port of Call
Is the GP or physician. They may be hurried (and harried!) but he/she can access your medical history – even if you see a locum or a doctor you are meeting for the first time. This is important, because you need a professional who has an intuitive 'nose' and the experience to interpret how you present. Is what you are saying being understood as such?
Little use saying to a GP you feel out of sorts. What does that mean? The GP's biggest enemy, amongst others, is time! So prepare, before you go in, to say (really say) what you believe the problem to be, and as bluntly as possible! This is not the time to be reserved!
My mind is all over the place, I can't sleep, I'm drinking too much and not sleeping. I'm off my food and fighting with my loved ones – and those at work. I just want some peace IN my mind, it's racing all the time with worry.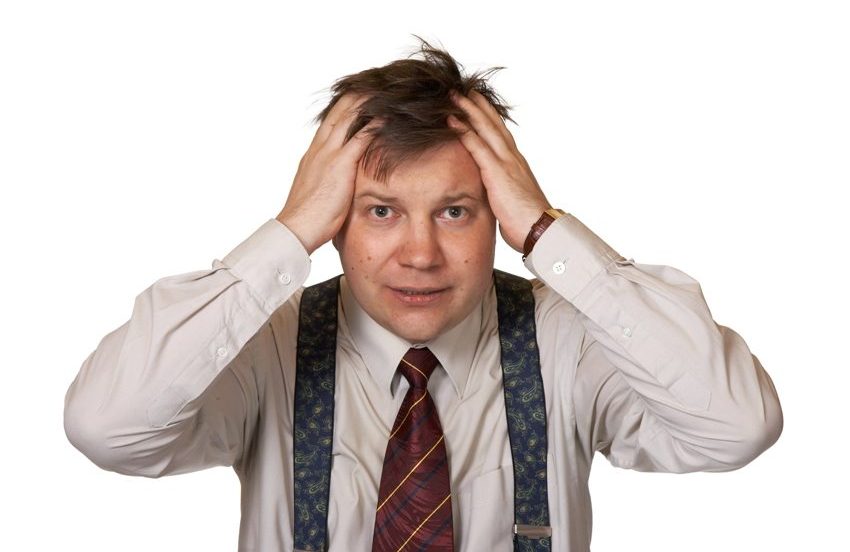 Now, that may seem a lot, but this does provide more than enough information for the GP to start with, and to ask you more questions about your past before deciding if tests or other investigations may be appropriate. If they are deemed to be so ask what the tests are and what would the GP be looking to learn from them? It is interesting to note that 'low blood sugars' alone can be a significant cause of changes in mood. This doesn't necessarily mean you are 'diabetic', just may need to adjust your diet and/or find a way to reduce your stress.
Pharmacology and Prescriptions
If the GP offers you medication, ask if this is the most appropriate first intervention. In some cases medication may be necessary, particularly if sleep has been a major problem coming to you and the cycle of insomnia needs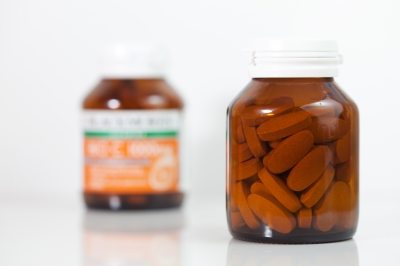 to be broken. Do ask what the medication is designed to offer, how long before you are reviewed for it's effects and which possible side-effects may be associated with the prescription.
Important – Easy access to information means many people look up medications in a similar way a prescriber does these days. The difference is a prescriber may know how to place the information contained in publications such as the British National Formulary (BNF) into context. This is important because when people learn the huge number of 'possible' side-effects associated with some medicines, they may become non-compliant and fail to take the prescription. Although side-effects may be reported, indeed they have to be, this does NOT mean YOU will experience them!
Counselling and Talking Therapies
There is a smattering of counselling options available across the country via your GP. It is more available in some area's than others and the waiting times vary considerably. Improving Access to Psychological Therapies (IAPT) is an investment made by the government, to the NHS and people it serves and is well intended to provide more readily and accessible (commonly) short term therapies to the population. Although this investment has been financially significant, it is still grossly under-resourced in many areas, due in no small part to the sheer demand from that population.
Many GP's are inviting their patients to join waiting lists for Cognitive Behaviour Therapy (CBT). The wait can be as long as six months, and may be less. My challenge as a private counsellor, is that there are people who feel they cannot wait – and who then come to me or my colleagues in private practice. The person and I may start to work together and be making progress when the GP referral appointment comes through, and this is a challenge because it is outside of best practice for a client/patient to be seen by more than one therapist at the same time. (A caveat to this may be where there are separate issues to be worked through.)
The second challenge is that a GP may have had little possibility of appropriately assessing their patient for the correct model of therapy. CBT is not for all and whilst it is an excellent talking therapy and recommended by the National Institute for Health and Care Excellence (NICE), there is a growing belief that CBT is a panacea for all mental health ills – which sadly, it is not!
It may be two or three meetings before I can accurately assess how much of our collaboration will, if at all, involve CBT. What chance does a GP have other than in exceptional cases? The concern is then that patients wait for months for an appointment to see someone who is intending to provide a therapy unsuitable for their needs, and that even with adjustment a collaborative and therapeutic alliance is challenging due in part to the often short term duration of that which is offered.
Many clients, who have experienced this method of delivered service, report a 'conveyor-belt' approach due, in part, to the service capacity pressures rather than quality of individuals delivering care. I should also offer that there are many successes for patients who do derive wholesome benefit.
If you have trusted knowledge of a counsellor, maybe someone who is recommended in your area, it might be worth sharing this with your GP during your consultation!
Please remember, if you are facing a desperate period in your life, there are always opportunities to engage someone who will listen. This can be voluntary sector support such as the Samaritans, or private providers, such as myself.
Please also remember that desperate times are often an accumulation of events. Where possible, try to manage the effects of family breakups, relationship issues, job loss, bereavement, anxieties and depression 'early on'. It's never too late to intervene and the sooner challenges are dissolved to manageable acknowledged chunks, the greater your opportunities to maintain the resilience that is often required in today's world.
Bob Brotchie is a counsellor, life coach and creator of Conscious Living by Design™. He writes for Anglia Counselling, is featured on various other websites and introduces us to many guest writers all covering topics related to mental health and wellbeing.
Bob provides bespoke counselling services to clients in the privacy and comfort of a truly welcoming environment at his Anglia Counselling company office, located near Newmarket in Suffolk, England. Bob also provides professional online counselling, for local, national, and international clients. The therapeutic models offered are bespoke to the client's needs, especially those in receipt of 'childhood emotional neglect' (CEN), whilst integrating a mindful approach to psychotherapy and cognitive behaviour therapy (CBT) principles. For clients experiencing trauma and/or phobia, Bob offers EMDR (Eye Movement Desensitisation and Reprocessing).