Anglia Counselling therapist, Mike Lloyd, shares the second of a series of his posts to help inform and guide us through this difficult period.
In these uncertain times of Covid-19, social unrest, fear, and uncertainty with no end in sight we are all feeling something. But what are we feeling? Can you name the feelings and emotions that are being triggered right now? Can you ever name your feelings? Do you feel your resilience is being attacked every day? Are you lonely? 
There are many reasons why we are feeling the way we are at the moment, and in many cases, this is perfectly natural; however, some of these feelings may bring-up painful experiences that you haven't completely acknowledged before. 
A nearly 'perfect storm' of events can occur to any of us, at any time. This often leads to what can be considered an Emotional Crisis. 
With an understanding of our psychological processes comes some relief. With continued effort, we can ultimately achieve our own "ideal."
Emotional Crisis Resolution and Management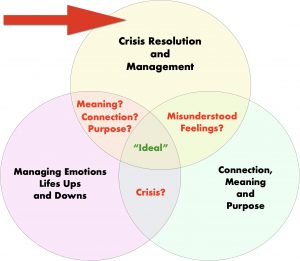 What is an Emotional Crisis?
A straightforward definition of a Crisis in the Cambridge Dictionary follows:
'a time of great disagreement, confusion, or suffering'
This definition clearly describes a crisis of emotional well-being, many individuals have experienced the consequences, some for many years before presenting to a doctor or therapist.
When Trauma Causes an Emotional Crisis?
A crisis of emotional well-being can occur for a variety of reasons. In many cases, a crisis can be a consequence of a traumatic event and how we respond, based on a variety of factors. At some point, our ability to cope with these consequences may become untenable and help is required if relief is to be found.
Trauma can come from a vast array of experiences including sexual abuse and rape, emotional abuse, death of a child, partner, or close family member, miscarriage, accident, recovery from a serious, and potentially life-threatening illness such as cancer, and from active duty in uniformed and emergency services.
The important thing to bear in mind is that everyone responds to trauma differently. When trauma causes an emotional crisis the symptoms may appear immediately or in some cases years later or not at all.
What are some of the Signs of an Emotional Crisis?
Now we know a little about how trauma can cause an emotional crisis, what are some of the signs individuals experience in a moment of crisis?:
Anxiety
Obsessive Thinking
Feelings of Guilt and Shame
Feeling Overwhelmed
Compulsive Behaviour, for example, substance misuse or eating disorder
Depression
Destructive Behavior
Difficulty naming feelings
Flashbacks and/or Nightmares

 

Suicidal Thoughts
Aches and Pains
….and many more
Some may experience all of the above, others only a few. Time of presentation can appear random, and in many cases can be constant and seemingly without end.
Why is Everyone Impacted Differently?
We now know that everybody responds differently to traumatic events. Some may experience long-term symptoms, some may experience few or none at all. But why?
There is no easy answer. We know there are a variety of factors that can determine how an individual responds to trauma:
Context: Where the individual is in life at the time of the traumatic event, age, experiences, parental care and more all provide the context in relation to the outcome of the event
Pre-Existing Personality Factors, Psychology, Coping Abilities, and Self-Belief: Who the individual has become as a person from nature, nurture, and a psychological development perspective
Social and Other Support: The level of support the person receives after a traumatic event is important, sharing the experience with trusted individuals, reporting it to the relevant authorities if a law has been broken; keeping it hidden inside is potentially the worst thing to do. The sad fact is that many people internalise traumatic experiences and don't take advantage of the help available to them.
How do you Manage an Emotional Crisis?
A surprisingly large number of people live with the consequences of trauma every day. Some may be managing well, at one extreme, at the other, some may be in extreme emotional crisis and in urgent need of medical and/or therapeutic intervention. Somewhere in the middle people may be using distractions and destructive behaviour, drugs, and alcohol, compulsive shopping, eating disorder, obsessive thinking, and compulsive behaviours.
In some cases the traumatic event is repressed, blocking out memories or feelings about the experience. 
There are many ways to manage an emotional crisis. Some will be more effective than others to different people. There is no one solution, in many cases, multiple treatments or tools may be required.
Following is a list of some of the treatments and tools available to manage an emotional crisis where trauma is a causing factor: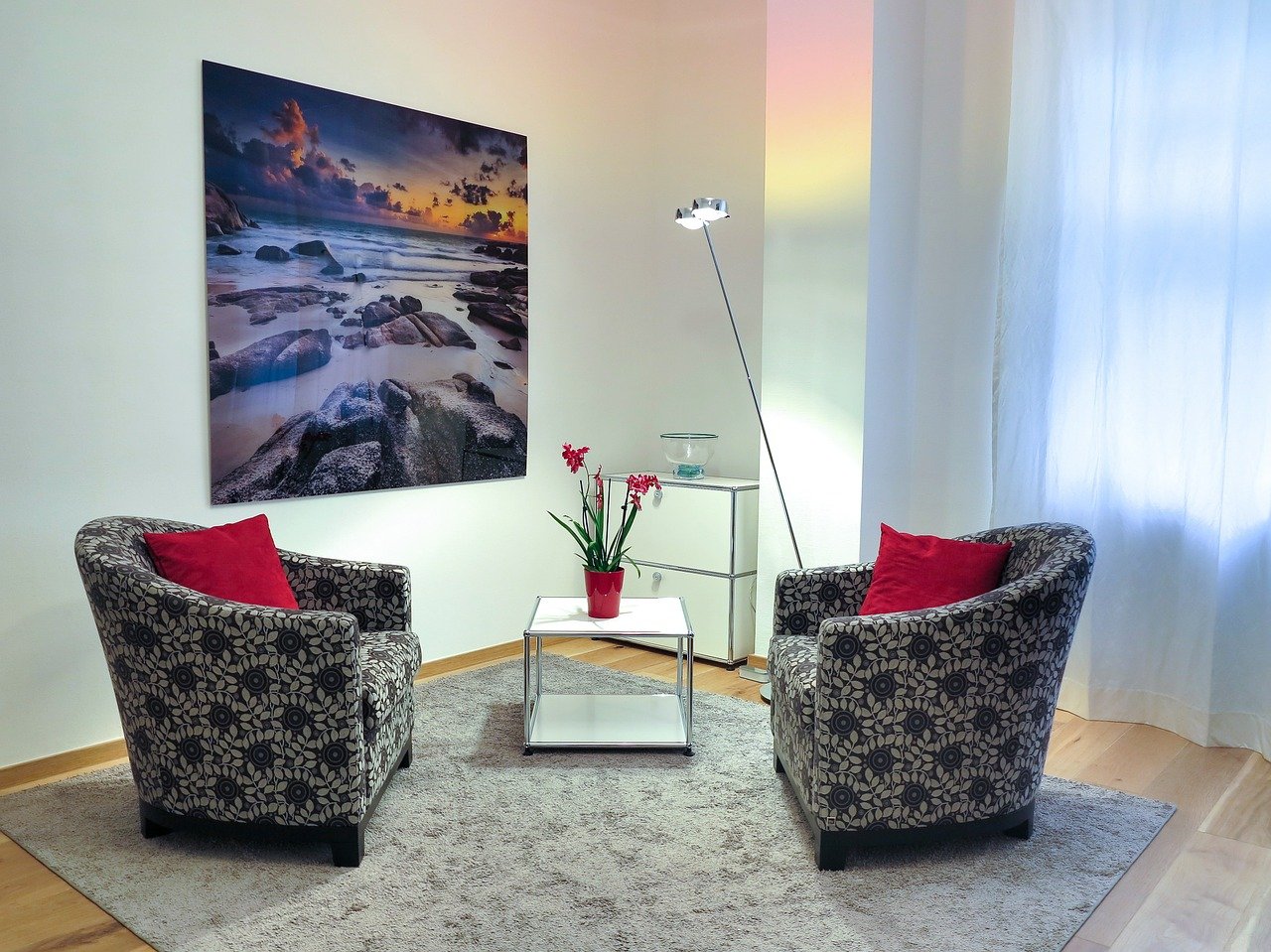 Talking Therapies/Counselling
E.M.D.R – Eye Movement Desensitisation and Reprocessing – Used in the military for sufferers of trauma from battle, and also for any individual who becomes deeply traumatised.
The Rewind Technique – For processing trauma subconsciously
Medication – May be necessary in the short term in order to engage more effectively with other treatments and tools
Mindfulness – Bringing the mind to the present moment
As a side note: researchers throughout the world are extensively researching the use of natural hallucinogenic compounds in medical settings for trauma and obsessive behaviours such as substance misuse. The evidence so far is promising; however, using unapproved compounds in a non-medical setting can be potentially lethal and is by no means a recommended treatment option at this time.
Specific help may be required if eating disorders, substance misuse or other obsessive behaviour is impacting the person's life.
It is important that if you are experiencing anything as a consequence of trauma that you contact your GP or a therapist/counsellor.
Next Week:
Part Three – Managing Emotions – Life's Ups and Downs
What does 'managing our emotions' mean?
The importance of naming and understanding our emotions?
What tools, techniques, and tactics can be deployed to understand and manage emotions?
Building resilience for life's ups and downs?
Mike Lloyd is a counsellor and author at Anglia Counselling and is featured on various other websites covering topics related to mental health and wellbeing.
Mike provides bespoke counselling services to clients in the privacy and comfort of a professional environment at Anglia Counselling, located near Newmarket in Suffolk, England. Mike also provides professional online counselling, for international clients around the world. The therapeutic models offered, are bespoke to the client's needs whilst integrating a person-centred approach, existential therapy, Gestalt and cognitive behaviour therapy (CBT) principles.
Extensive experience in critical therapeutic care in substance misuse.